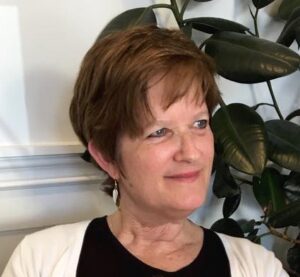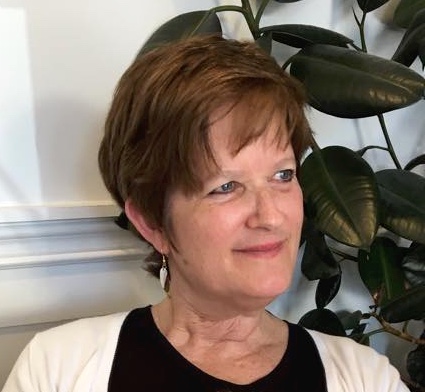 I invited Canadian blogger, bi-linguist and teacher Michelle Payette-Daoust  to write about creativity. Michelle responded with a three-part lyrical essay,  exploring several of the  creative pieces published on this site since it began. Michelle also 'looked between the lines', examining my orchestrating role as interviewer, blogmaster and MC.
Michelle writes:
I was born and still live in a suburb of Montréal (Québec) and have only travelled to England twice for short stays. Unlike Leslie Tate, the author of this blog, I'm not connected to a broader artistic community, and I've never been published, except in local newspapers. My vision of the world has been profoundly shaped by my simultaneous bilingualism which—in a Canadian province where debates about language, identity and politics are ongoing and always fraught—has allowed me to move effortlessly between the English and French speaking worlds here and to understand and feel invested in the view from both sides. Because my bicultural identity is more fluid and flexible than most Québécois, my province's intermittent lapses into nationalist identity politics cause me sharp pain and anxiety.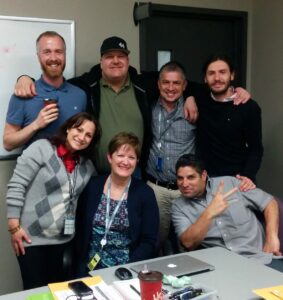 This, combined with my graduate studies in history and second language education, has made me into something of a missionary—not unlike Leslie— bringing my own "good news" to every room in which I teach French to adult immigrants. It's a message about the beauty of Québécois French and the vibrant culture that it expresses; about the value of natural, cultural, ethnic, racial and sexual diversity; and about the joy that results from the successful commingling of them all.
By day, I travel all over Montreal, straight to the workplaces of the thousands of immigrants who arrive here every year. In small conference rooms, I try to make French accessible and appealing to them, but mostly, I strive to make them feel welcome, included and optimistic about their futures here. What I want us to seek together is the joy of being alive in a beautiful city, and of belonging.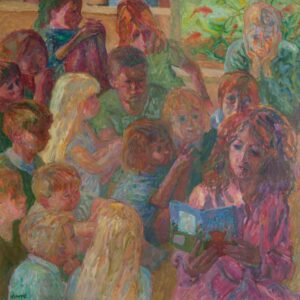 In the early morning, I write. Two blogs for my local library—one in French and one in English—and a third personal blog where I find the freedom to express myself in a different voice and to share everything I've learned from my students, my children, my life.
I recently wrote that the greatest appeal of this blog is that when I'm visiting it, the world expands. At its heart, there's its author, with his too often solitary journey through childhood; his struggles to live with his "funny habit" and to emerge, whole, into the light of adulthood; the way of his imagination, which led him to a life of writing; his search for transcendence and spiritual elevation guided by the creative spark; his active nurturing of community.
A directional awareness runs through every post like the ribs and veins of a leaf. There's much to take away from each week's post as individual artists, writers, publishers, actors, community health workers, filmmakers, poets and musicians respond to the invitation to share the distinctive expressions of their creativity and its place in the world they inhabit.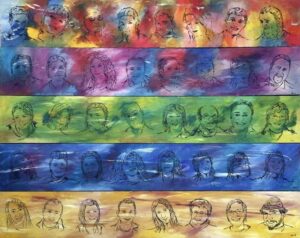 I feel sure that everyone who comes to this blog finds something to carry away. Because I seek most of all to expand my view and connections with the world in order to learn more, feel more compassionately and write more authentically, I've been moved by many themes that recur throughout the dozens of posts I've read.
When creative people speak of their lives, patterns emerge. Many contributors to the blog wrote of: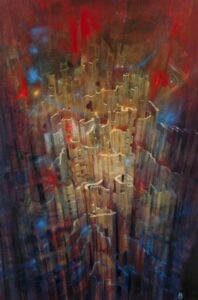 The contributions of each guest are important. Separately, they offer a focused glimpse into the creative mindset of an artist and the individual story that underpins it. Together, connected as they are by Leslie's own life story, they are an invaluable testament to the resilience of the creative spirit, artistic initiative and the strength of community in divisive and fractious times.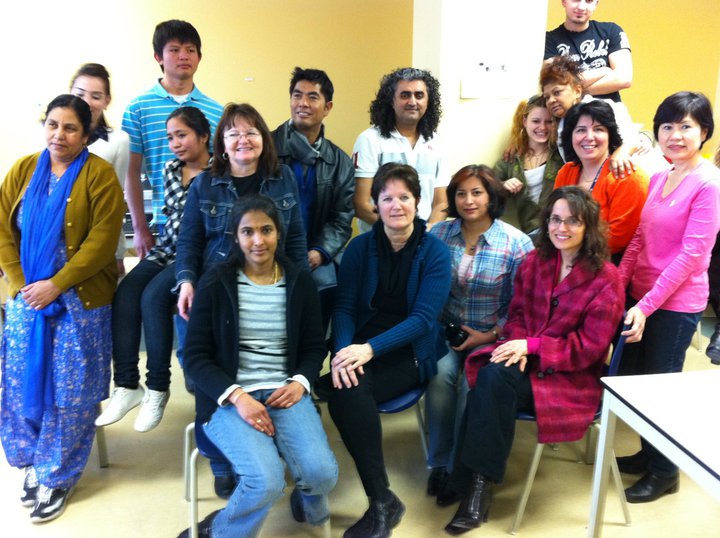 Next week, Oct 23rd, John MacKenna, winner of the Hennessy Literary Award, the Irish Times Fiction Award and the C Day-Lewis Award, is interviewed by children's and adult novelist, Sue Hampton.
On Oct 30th the next instalment of Michelle Payette Daouste's three-part piece about creativity appears.
ABOUT LESLIE TATE'S BOOKS:
Love's Register tells the story of romantic love and climate change over four UK generations. Beginning with 'climate children' Joe, Mia and Cass and ending with Hereiti's night sea journey across Oceania, the book's voices take us through family conflicts in the 1920s, the pressures of the 'free-love 60s', open relationships in the feminist 80s/90s and a contemporary late-life love affair. Love's Register is a family saga and a modern psychological novel that explores the way we live now.
Heaven's Rage is a memoir that explores addiction, cross-dressing, bullying and the hidden sides of families, discovering at their core the transformative power of words to rewire the brain and reconnect with life. "A Robin Red breast in a Cage / Puts all Heaven in a Rage" – William Blake. You can read more about/buy Heaven's Rage here.
The Dream Speaks Back, written by Sue Hampton, Cy Henty and Leslie Tate, is a joint autobiography exploring imagination and the adult search for the inner child. The book looks at gender difference, growing up in unusual families and mental health issues. It's also a very funny portrait of working in the arts, full of crazy characters, their ups and downs, and their stories. You can buy a signed copy of The Dream Speaks Back here.