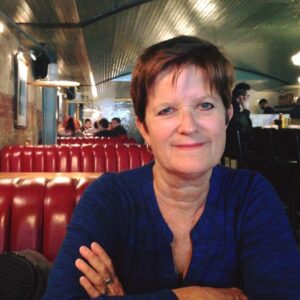 In the third part of her lyrical essay exploring creativity, Michelle Payette-Daoust  examines the personal  stories we tell, using pieces appearing over the last three years on this site to illustrate her ideas.
Michelle writes:
'Reading through the posts on this blog, I'm reminded that there are as many stories as there are human beings. And then some.
This is so easily obscured by our tendency to define ourselves by our attachments to family, social class, faith, race, ancestry, nation, or any other allegiance that allows us to feel kinship to a tribe, no matter its size.
Not so long ago, I came across an excerpt from George Orwell's essay, "A Hanging":
"It is curious, but till that moment I had never realized what it means to destroy a healthy, conscious man. When I saw the prisoner step aside to avoid the puddle, I saw the mystery, the unspeakable wrongness, of cutting a life short when it is in full tide. This man was not dying, he was alive just as we were alive […]
He and we were a party of men walking together, seeing, hearing, feeling, understanding the same world; and in two minutes, with a sudden snap, one of us would be gone—one mind less, one world less."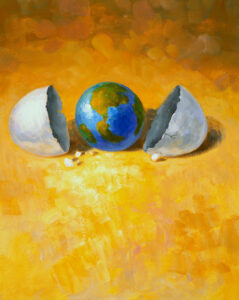 Each of us is a world. A decade of teaching French as a second language to adults has brought me to a much more heartfelt understanding of the connections between us that are at once universal and deeply personal. I might say, if I was an interviewee on this blog, that I've become more able to perceive each person's distinctive hue on a limitless spectrum.
Each of us has a story that matters. Leslie's blog is built around this idea – and it's the narrative of a personal journey that provides the connective tissue bringing everything together. Leslie's autobiographical posts recount the emergence of his personal narrative, its usurpation and its eventual reclamation. It moves from the young child:
"He's the boy who invented stories that he told to his toys. A child alone, sent to bed early, keeping up a patter. A boy whose voice came from nowhere, broadcasting stories from the studio in his head",
to the cross-dressing boy who held out on his own, playing for time.  "[…] a survivor, moving through darkness while outwardly I was the shy boy who smiled and waved from the window. Nobody could fault me or see what I was up to, and like Scheherazade I had my story ready. I was incognito; invisible, even to myself. And because I was nameless, nothing could touch me."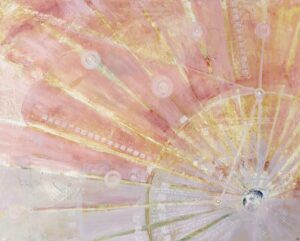 These last, terrible words are echoed later, in the fifth and final part of the My Outing series, when, speaking of the increasing pressure building up inside him as an adult, Leslie confides that: "[…] in the first flush of marriage, although I was tempted, I managed not to touch my first wife's clothes. […] I dressed in private and got it over quickly, keeping a distance between self and behavior—and my habit remained nameless, and no part of me."
After having dared to "come out" in an article that ran in an influential labour journal, Leslie was "outed" a second time in The Sun, which chose not to cover his real story:
[…] It was as if I'd become a character in a TV exposé. It felt like I was see-through, held up as something "other", and my day clothes—male, of course—couldn't hide me. I no longer possessed my own story […]."
This reclamation of his own narrative echoes Leslie's pursuit of a life of creative integrity.
"Looking back now, my story doesn't feel as dramatic as it seemed at the time. As an author I'm interested in the whole range of human behaviour and what I went through was a fairly solitary experience. It tested me, I was fortunate not to be 'found out' until later in life but now it sits quite comfortably on me. And I know it's important because it feeds into my writing and it has helped me to grow."
Each of us has a story that needs to be told with words, objects, gestures and images; in song and in silence.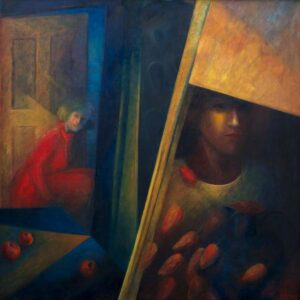 For singer-songwriter Daria Kulesh, this means keeping a list of stories she wants to write songs about.
Multi-talented artist Mark Crane paints, writes and makes comics and films. In his interview with Leslie, he explained that: "The same process is involved in all of them. All art conveys a message or story to me."
 And then there are the unrevealed stories—those that remain in the margins. In his penetrating interview with Sue Hampton, John MacKenna suggests that:
 "As in life, so in literature—the things that most intrigue me about people are the stories untold. The lives that are lived in parallel and the might-have-beens are fascinating. You see it in the lives of people—the moments when they said or didn't say something and that moment changed their lives."
 There are narratives that transcend time. John MacKenna's stories in Once We Sang Like Other Men were inspired by stories and characters in the New Testament, while novelist Robin Gregory's personal journey brought her to accept that: "The human mind needs parables, allegories, myths, poems to translate what is communicated from the higher planes."
Poet Pam Uschuk casts herself in the role of curator of collective memories when she states that: "In every family, there is a singer, one who keeps the stories. I think in my family, I am the keeper and maker of the stories."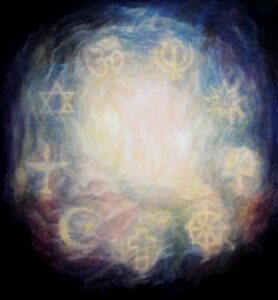 Had he been born in earlier times, author, senior NASA media writer and inveterate storyteller Rick Cross might have played the role Pam Uschuk ascribes to herself. Speaking of his writing compulsion, Rick explains:
"[…] at 15 or so when I read my first Stephen King novel […], that was it. Published or not, I wanted to do what he did: the equivalent of sitting around campfires telling stories to leave them enthralled, spellbound. I've written compulsively ever since."
For him, "The tale's the main thing, not the manner in which it's told!"
Perhaps the correctness of Rick Cross's statement depends on the story being told. Scholar and author Emma Claire Sweeney has devoted an important part of her life to learning her autistic twin sister's language, and become aware that her own language was not up to the challenge of telling her sister's story. Her journey brought her to the realisation that her role was not to speak up on behalf of people with learning disabilities, but rather, to narrate with them.
"[…] by listening with the heart, readers might feel as if they have understood something that has been expressed through fracture and lacunae as well as through coherence."
So it is that there is beauty in imperfection. There is also beauty in absence and in silence.
John MacKenna admits to always being "intrigued by the sense of the absent and the untold in a good story or poem. The things unspoken, the anecdotes untold, the characters unseen […]."
But what of language without sound or written form? How does it change the story being told?
To answer this, the blog offers an interview with Jill Hipson, who teaches deaf awareness and British Sign Language to hearing people, and who has been deaf since the age of five. Much like with Emma Claire Sweeney, Jill's answers awaken the reader to the fact that creative self-expression and the sharing of our stories are a matter of building the proper connections between us.
* * * *

What is this creative spark that Leslie grew inside himself and nurtures in others?
It has been described by his guests as:
"a song that wants to be born";
"light-bulb moments";
"that 'thing' that ignites your imagination";
and as seeds that, when scattered, might "start to sprout into great trees".
I've spent a lot of time here at the blog these past few months, and its enchantment has worked on me in such a way that I've eagerly returned to it, again and again, because it's a place of "warmth and transport".
Poet and essayist Mary Oliver writes:
"Certainly, there is within each of us a self that is neither a child, nor a servant of the hours. It is a third self, occasional in some of us, tyrant in others. This self is out of love with the ordinary; it is out of love with time. It has a hunger for eternity."
Leslie has created a space where our third selves can congregate and draw inspiration.
When asked why she engages in creative work, poet Caroline Hagood replied: "Writing IS my obsession. It's everything to me". And later: "Because otherwise I would explode". Pam Uschuk's response was quite similar. She simply said: "I have to. When I don't write, I feel ill. Writing is something I do because I am compelled to write." Rick Cross, true to his irrepressible self, proclaimed: "[…] I write because it's as organic and innate to me as breathing in and out. I could no more do without writing than I could without oxygen!"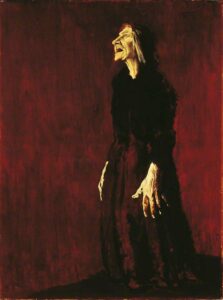 Creative self-expression is both essential and insufficient to many. In Wrestling with my Angel, Leslie speaks of his own hunger for eternity—what he refers to as "a longing for 'soul-life' ". It's a quest that animates many of the contributors to the blog. For some, this hunger begins with a journey inward. For others, it fuels a fire to reach further out and become engaged in their communities and beyond. Each, in their way, are evidence of the necessary integration of the creative self—the artist's work which can't be separated from the artist's whole life.
The merging of the creative and the spiritual in Raine Geoghegan's life was hastened when "illness opened a door", and she felt herself dying to the old but not knowing what she was birthing. Eventually, writing helped her to connect with her creative spirit "but it also became part of a healing process."
In Robin Gregory's life, writing is described as an act of worship, a miracle and a healing process, that […] involves forgetting the little human self, and aligning to the infinite will of Love."
Joe Rhinewine's hunger for spiritual and artistic integrity led to the merging of his life as a musician with the philosophic, meditational and psychological practices that have transformed him.
About the meaning of her personal spiritual-creative quest and the courage required to pursuit it, photographer Alicja O'Sullivan says that: "Often when you create something and show it to the world it feels like exposing yourself, your vision, your imagination, part of your soul, and in opening up to the world you wonder if your work will be understood, appreciated and accepted. But the truth is that someone, somewhere, sometime, will find your work inspiring […], it's worth it."
In her academic work with refugees, teacher and writer Harriet Levin Millan realized that "Compassion pulls you into the present". This lesson was not lost on painter and sculptor Sheelagh Frew Crane, whose art has, in recent years, become a way of helping others "to see what invisible illness [mental illness] is like."
 For performing artists and florists Trevor Davies and his wife Bettina, creativity is simply a way of life. As Trevor explains: "[…] We are not an alternative business. This way of working isn't a reaction, it's a proactive experiment, an open-ended open-hearted manifestation of a powerful impulse."
Finally, many of the guests revealed their deep commitment to the belief that each of us has a story that needs to be told. Explaining the need she feels to advocate for others through her writing Pam Uschuk proclaims:
 "Because I am so passionately concerned with justice, my writing is also a sacred duty, to fight for justice. I give voice to those who have no voice of their own. It's an honor and my charge."
This commitment is also apparent in the work of indie publisher Anne Samson, who believes that "Everyone is human, deserves respect and to have a voice", and echoed Karen Maitland, who also writes to give a voice to the voiceless, explaining that she "[…] can't bear the idea of people having lived and died without a trace, so though my characters are fictional, they represent groups of people that have been almost erased from history as if they never lived – the beguines; the castrati; the homosexuals who were punished by mutilation and death; the dwarfs who were bought and sold like animals; the cunning women; the boys kept in brothels and the ordinary poor villagers who were laid in unmarked graves. Their lives were just as fascinating as those of the kings and queens. I want to tell their stories and say 'Look at these people from our past. Remember them. They lived and struggled, wept and laughed, felt the sun on their faces and pain in their bones just as keenly as you and I – don't let them ever be forgotten".
* * * *
When Leslie first invited me to write a review about my experience reading his blogs, I hesitated, but only for a moment. Ten years ago, I would have run for cover—struck down by impostor syndrome—thinking who am I to take up this challenge? and why would anyone care?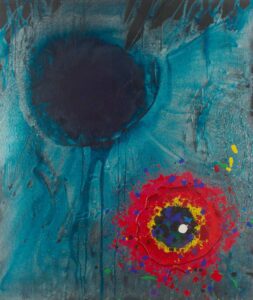 I wouldn't have believed myself ready and I would probably have been right.
A few days ago, over a cup of tea with my youngest son, I mentioned to him how I'm becoming more and more inhibited as the years pass—a fact which saddens me. I no longer sing out loud or dance with abandon, and I struggle with feelings of embarrassment about my ageing body.
My son acknowledged this with a gentle nod and then said that it was also true and quite remarkable that in the past ten years, I've taken some of the greatest risks of my life, and really "put myself out there"—including turning toward adult language education and leaping into the blogosphere.
Bless him. He not only put a smile on my face, he was right. Contributing to this blog is one of those leaps into the unknown. The hours invested in acquainting myself with as much of this blog as I could read were immensely valuable to me. It's a trove and a rarity. Everything that my intuition told me about creativity – that it springs from essential kindness, openness, and a dedication to diversity and community – I found on this blog. Thank you, Leslie, for allowing my less and less inhibited voice to be heard.'
MICHELLE PAYETTE-DAOUST writes two blogs for her library—one in French and one in English—and a third personal blog where she shares what she's learned from her students, children and  life.
Next week I interview grassroots publisher and author Jennifer Smedley about running an independent publishing house and writing her own novels.
ABOUT LESLIE TATE'S BOOKS:
Love's Register tells the story of romantic love and climate change over four UK generations. Beginning with 'climate children' Joe, Mia and Cass and ending with Hereiti's night sea journey across Oceania, the book's voices take us through family conflicts in the 1920s, the pressures of the 'free-love 60s', open relationships in the feminist 80s/90s and a contemporary late-life love affair. Love's Register is a family saga and a modern psychological novel that explores the way we live now.
Heaven's Rage is a memoir that explores addiction, cross-dressing, bullying and the hidden sides of families, discovering at their core the transformative power of words to rewire the brain and reconnect with life. "A Robin Red breast in a Cage / Puts all Heaven in a Rage" – William Blake. You can read more about/buy Heaven's Rage here.
The Dream Speaks Back, written by Sue Hampton, Cy Henty and Leslie Tate, is a joint autobiography exploring imagination and the adult search for the inner child. The book looks at gender difference, growing up in unusual families and mental health issues. It's also a very funny portrait of working in the arts, full of crazy characters, their ups and downs, and their stories. You can buy a signed copy of The Dream Speaks Back here.