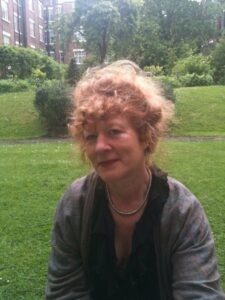 I met crime novelist and counsellor Amanda Thow on a University of East Anglia/Guardian creative writing course. I asked Amanda about what detective fiction does for the reader and the relationship between this genre and her wide-ranging life-experiences.
Leslie: What do you enjoy about crime fiction?
Amanda: I like being challenged by a puzzle; I always try to work out who has `dunnit' and it gives me great satisfaction if I get it right. For me it's an escape from my stressful life and probably a release from the darkness and violence in me that finds no other outlet, except as both a reader and writer of crime fiction. I remember you once saying, Leslie, that I wrote violent action scenes in a compelling – slightly scary – way.
Leslie: I did say that, and it's true! Continue reading A CRIME NOVELIST TELLS ALL →