'For me the process of creating art… is a way of re-connecting with your inner self, it stimulates the imagination, it can bring clarity, which in turn helps to dissolve problems; it strengthens the ability to concentrate and can have a calming and comforting effect.'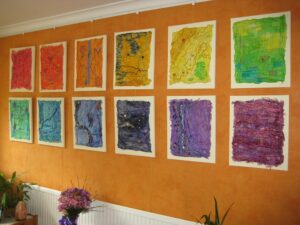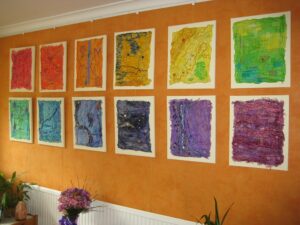 I interviewed Catherina Petit–van Hoey, a visual artist, originally trained in textile and fabric work, who now experiments with an unusual combination of mixed-media art, meditation, alchemy and art therapy. The titles Catherina uses for her artworks give an idea of some of her concerns, they include: 'Threads of Time', 'Human Alchemy', 'Sweet Life' and 'The Enlightenment of a Housewife'.
Leslie: Who are your artistic influences and why?