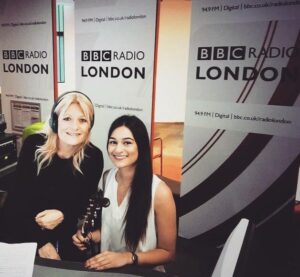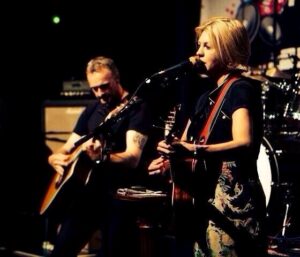 I interviewed two talented and original acoustic folk musicians who write and perform their own material: Julie Williams of Hidden Jules and Kelly Oliver.
HIDDEN JULES are Julie Williams, who sings, writes songs and plays guitar, and Jon Horlick who plays lead guitar and ebow.

Their first album 'Into The Light' was released in June 2015 and they are currently working on a second album 'Spirits In My Wine'. Their song 'Twisted Town' featured on the album 'Blues From The Herts' in 2015 to raise money for SANE.

Their lyrics deal with emotive subjects such as adventure, love, betrayal, sexuality, taking risks and astral projection.

KELLY OLIVER, who sings, writes songs, plays guitar and harmonica has won an Emerging Excellence Award from Help Musicians UK.

Her debut album 'This Land' was with legendary fiddle player Dave Swarbrick and BBC Radio 2 Folk Award nominee Luke Jackson. That album and Kelly's latest, 'Bedlam', have both been widely praised and played on BBC Radio 2 & 6.

Kelly's music 'crosses musical boundaries, full of thought provoking lyrics and musical arrangement' – Folk Radio UK .