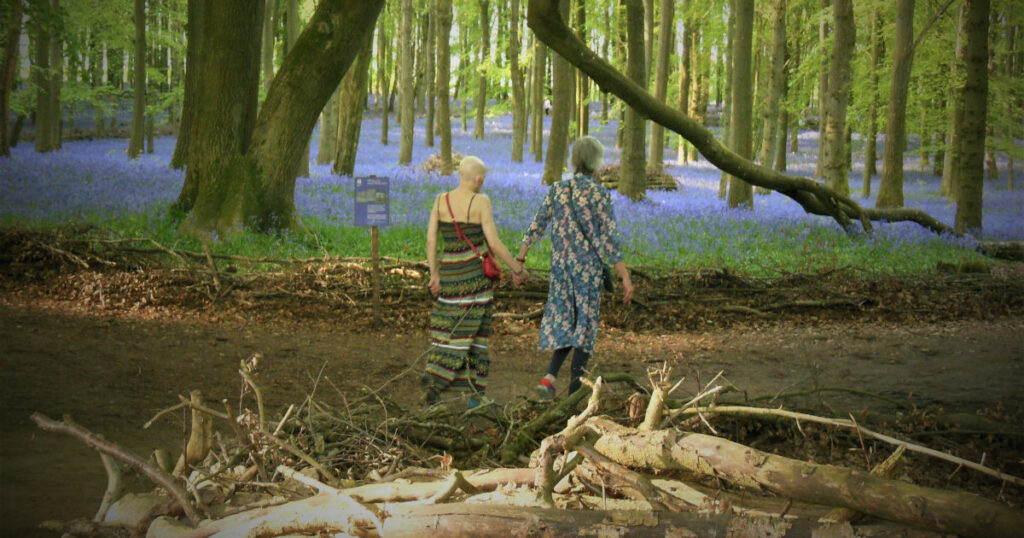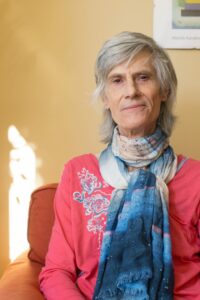 I'm 73, non-binary and a climate activist. On my website I post up weekly creative interviews and guest blogs showing how people use their imagination in life, in many different ways.
I studied Creative Writing with the University of East Anglia and have been shortlisted for the Bridport, Geoff Stevens and Wivenhoe Prizes.
I interview people weekly on Radio Dacorum and run a mixed arts show in Berkhamsted, UK. Before lockdown I ran a local comedy club and a poetry group.
This is my personal story:
From an early age I wrote stories in my head. Lying awake in my bedroom, I imitated the voices of neighbours. My garden was an unexplored territory full of travellers' tales and crazy adventures. At school I wrote wild, escapist, poetic short stories. When I was invited to read out a particularly heightened descriptive piece to the class, my beautiful words earned me threats and punches in the playground. Boys those days from the North of England were supposed to knuckle down and get a real job – writing was absurd and my fancy-pants words were girlie and stuck up.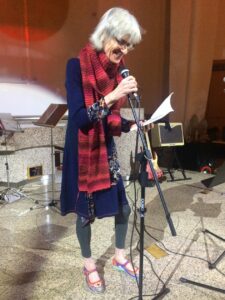 I read about Shelley being bullied at school and fixed my sights on being a Romantic poet. I remember reading Ode to the West Wind full volume into a tape recorder in the front room. My parents ignored my declamatory shouts, thinking I'd soon grow out of it.
At university in the 60s I was still composing in my head. I'd decided to wait till inspiration struck because then, I imagined, the writing would flow, composing itself in a fine frenzy like Handel's Messiah. In the meantime I'd 'warehouse' experience, noting everything around me on a kind of endless microfiche running through my head. I believed that when I was older I'd play it back and my film would translate onto the page as a vivid, deeply-personal autobiography. I read Joyce, Lawrence, Blake and German Expressionist writers.
When I started teaching in a London comprehensive, reality dawned. I had no time or energy to write novels; the best I could do was to write a few lines of poetry on a Sunday. By then I'd chosen my time-capsule selection from English literature. But I didn't have a voice of my own and the more I read the more I felt paralysed and overawed by the great modernist voices such as Virginia Woolf and Robert Lowell.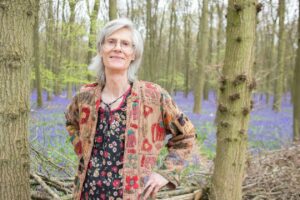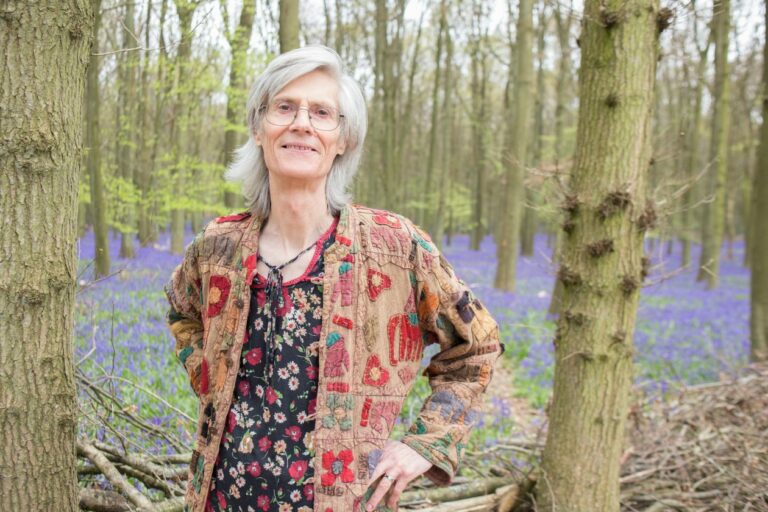 I spent twenty years experimenting with voice on paper. During that time I married, had children, became a Labour Party activist and moved to Further Education where I managed ESOL, Learning Difficulties and Disaffected Learners. By now I was taking weeks to find the right words and revising as I went, stripping back or starting again if the piece went wrong. I'd realised that plot emerges naturally, riskily, unexpectedly from style and vocabulary and that writing is a journey controlled by character and feel. Most of all I'd learned that inspiration doesn't dictate books and that what's on the page is the result of precise emotional fine-tuning. Far from being airy-fairy, writing is a sweat.
After two divorces and a successful struggle with alcohol addiction, my life turned around when I met and married Sue Hampton, prolific children's writer. Sue and I call ourselves Authors in Love – and we use the L-word, several times daily! We share creative ideas walking in the countryside, read and edit each other's work and enjoy gardens, vegan food, unorthodox Christianity and dance at Sadler's Wells. We are both active in Extinction Rebellion.
I aim to write originally about modern living using the full range of the English language while staying in touch with my reader's feelings.
And my books? I'm the author of three novels:
Love's Register, which tells the story of romantic love and climate change over four UK generations, beginning with 'climate children' Joe, Mia and Cass and ending with Hereiti's night sea journey across Oceania. (Love's Register is a reworking of three previous novels – Purple, Blue and Violet – tightly edited, with new developments, stories and characters.)
Heaven's Rage, a memoir that explores addiction, cross-dressing, bullying and the hidden sides of families, discovering at their core the transformative power of words to rewire the brain and reconnect with life.
The Dream Speaks Back, a joint autobiography exploring imagination and the adult search for the inner child, written by Sue Hampton, Cy Henty and Leslie Tate.
You can find out more about Love's Register here.
For Heaven's Rage go here.
For The Dream Speaks Back go here.