Author Sue Hampton's 42nd title, Rebelling Like There's No Tomorrow, is now out, published by TSL Books. Now a grandma, Sue used to be a primary school teacher before becoming a full-time author, but in the last four years has acquired a criminal record as a climate and peace activist. I asked her about taking climate action and how that fits in with writing.
Leslie: This is your third collection of poetry and prose arising from your climate activism. How is this one different?
Sue: It's different because in the space of a year the world changed – and fast. Emissions rose again and so did temperatures, even at the Arctic. And it's different because I began the year fairly sure that I couldn't go to prison, but in September, albeit briefly, I did. There were other firsts in 2022. I climbed and crawled and lay locked-on under snowfall, so there's probably more drama here, and less action that's merely performative. And everything I read and do makes me more committed and increasingly passionate. But I hope the tone is more than desperate. I hope it's loving throughout, full of warmth and beauty as well as sadness.
Leslie: You said recently that you have fallen out of love with fiction. Do you mean that? Aren't there short stories here, amongst the poems and essays?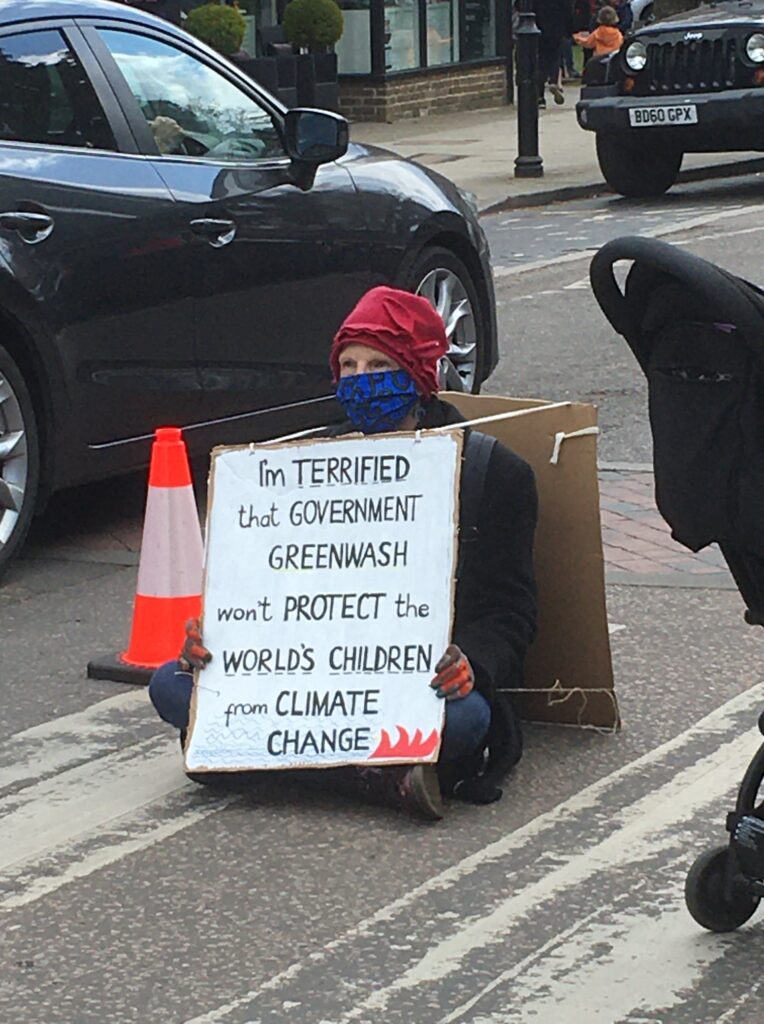 Sue: Yes and yes. As a reader I've favoured fiction all my life, and am grateful to the wonderful novelists who have given me memorable experiences I considered educative as well as emotional, but I'm reading more non-fiction now because even though I still believe in the power of stories to make us better people, the facts of the climate and ecological crisis make the imaginary seem less real and more trivial. The future of humanity depends on us knowing and serving the truth. So for me as a reader there's more learning these days and less transportation.
As a writer I do ask myself what's the point of trying to take the reader somewhere else when they're needed right here and right now, to protect life on earth. All the stories in this collection, even the magical ones, are deeply grounded in climate reality, and some are adapted very closely indeed from narratives I lived in person last year.
Leslie: Will there be a fourth volume?
Sue: I really don't think so. I offer Rebelling Like There's No Tomorrow because the media provides so little accurate coverage of XR and Just Stop Oil, never mind sharing insights from the ground. The thought that anything I've written here might strengthen or inspire anyone is overwhelmingly moving. But if we don't force the world's governments to move beyond fossil fuels and fast, it'll be harder than ever to find any hope. With catastrophic weather events happening even sooner than predicted, time will soon have run right out. I don't kid myself that another little volume from me can help to build the biggest movement for change that the world has ever seen.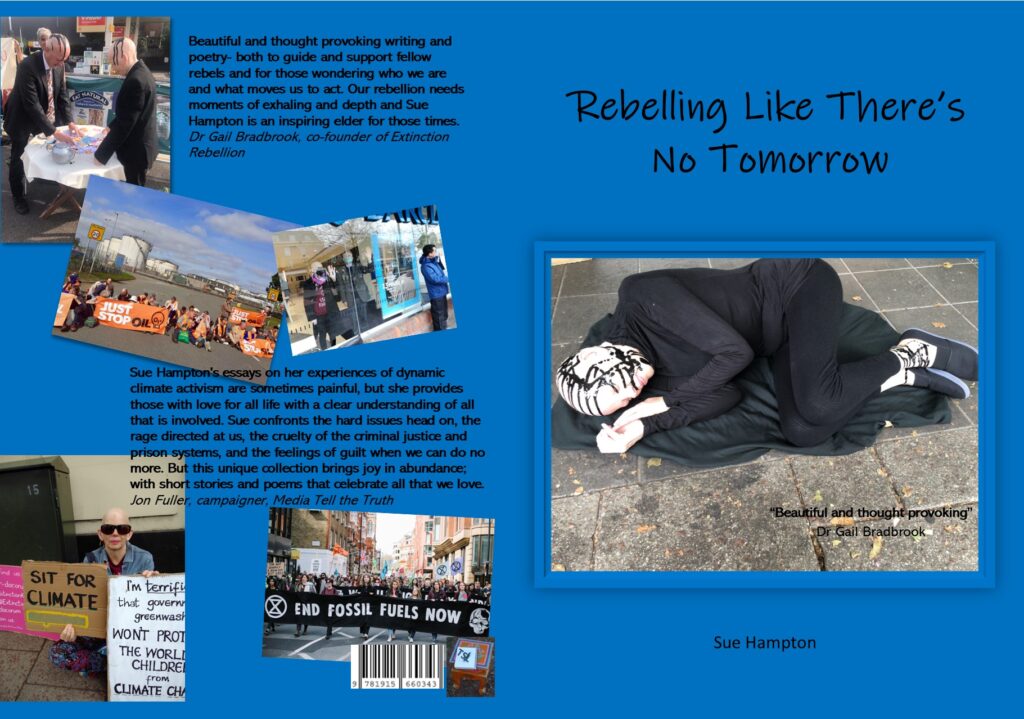 One of the stories from Sue's final book was featured recently by Writers Rebel, who say: "Writers Rebel uses the power of words to claim a safer, fairer future for all the planet's inhabitants – human and non-human. We celebrate and encourage writing that challenges damaging systems, champions coming generations, and envisions alternative futures." You can read Sue Hampton's story A Grandma's Tale here.
Next week, I interview Frances Yonge who creates live piano music for educational workshops at the Royal Opera House.
Sue and Leslie have published one joint book, which also features their friend comedian Cy Henty. The Dream Speaks Back is a three-way autobiography, looking at gender difference, growing up in unusual families and mental health issues. It's also a very funny portrait of working in the arts, full of crazy characters, their ups and downs, and their stories. You can buy a signed copy of The Dream Speaks Back here.