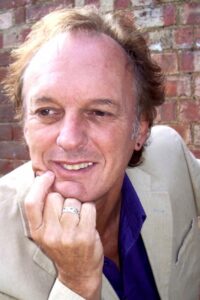 Neil Beardmore is a multi-talented dramatist, poet, musician, photographer and artist. He is a winner of The Sussex Playwrights Prize, the Richard Burton Poetry Prize and his play, Pristine in Blue was staged at the Milton Keynes Festival. Recently his debut novel Lemon Seas, set in India, was published. As Neil also has paintings and a second major play set in the country, I asked him to write about his creative relationship with India.
Neil writes:
'Is it just a love of the bustle, the movement, the sense of change in the air that makes me want to write about India? Or is it the colours, the vegetarian food, the fabrics, the classical dance, the friendly faces, the sense of spiritual history? Is it because my Punjabi wife Ashra opened the doors to the country for me?
Of course, it's all of that and much more. Way back in time Alexander used his Greek army to wipe his way across what is now Syria and Afghanistan, but failed to conquer India. The army was met by Jains, some of them naked, following their belief in renunciation of materials. Jains believe that all things in the universe, animate and inanimate, have a spirit, and therefore must be respected. From this arises the concept of ahimsa which roughly translated means 'non-violence' (it's interesting that we in the west do not have a single word that encapsulates that concept, only a clumsy negative).
Ghandi capitalised on this tradition in the struggle for liberation and independence. But the example of Alexander's men, all brawn and rippling muscle, with hours of killing behind them up against the calmness of ahimsa seems aptly to reflect on a modern world where the national materialism of the west is up against the fragile spiritual walls of the east, and as we see much of India open up to the trappings of the west and become a superpower, much of that original spiritual history is still evident in the background – there are still many rishis, sadhus and other holy people, including many women, struggling to keep the core of ahimsa alive and evident. I know of no other country in the past or the present that has upheld the idea of non-violence as the central value of day-to-day living, and as someone born on the same day of the year as Ghandi, it never ceases to impress me.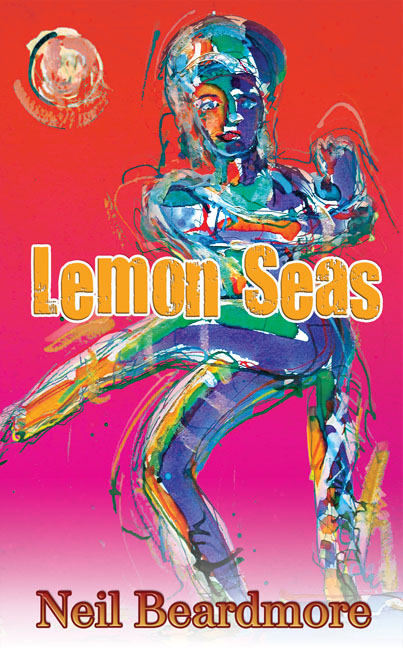 Rich then, in my new novel LEMON SEAS brings narrow vision and blurred thinking from his background; this is contrasted by a culture where individuals like the yoga teacher Aarti are keeping a candle alive in a world dominated by gizmos and a desire for individual ownership. Lakshya, the police chief is struggling to manage the chaos and survive, and failing – as anyone would. Whereas Lalima the teenage dancer is also in touch naturally with her historical spiritual background through her desire to dance. (Siva, the Hindu god, dances to the rhythm of the universe.) But it's at the ancient site of carvings that characters are confronted with themselves, their past and moved towards change, some moving faster than others, some not changing.
The Buddha said: 'There is only one certainty – that is change.' Rich must confront his demons, give in and be moved by his experiences, for this is the path of spiritual growth and maturity, and this is how we evolve as individuals, and that personal evolution is fed into the global evolution of humanity.
Finally, Ghandi said: 'There is enough for everyone's need, but not for everyone's greed.'
As India changes me, so I must write about it.'
Next week in LINDSAY'S STORY, writer and speech therapist Lindsay Bamfield talks about passing on voice skills and organising literary festivals.
ABOUT LESLIE TATE'S BOOKS:
Heaven's Rage is a memoir and a collection of lyrical essays. In brief: 'Heaven's Rage is an imaginative autobiography. Reporting on feelings people don't usually own up to, Leslie Tate explores addiction, cross-dressing and the hidden sides of families. Writing lyrically, he brings together stories of bullying, childhood dreams, thwarted creativity and late-life illness, discovering at their core the transformative power of words to rewire the brain and reconnect with life. "A Robin Red breast in a Cage / Puts all Heaven in a Rage" – William Blake. You can read more about/buy Heaven's Rage here.
Purple is a coming-of-age novel, a portrait of modern love and a family saga. Set in the North of England, it follows the story of shy ingénue Matthew Lavender living through the wildness of the 60s and his grandmother Mary, born into a traditional working-class family. Both are innocents who have to learn more about long-term love and commitment, earning their independence through a series of revealing and closely-observed relationships. Purple is the first part of the Lavender Blues trilogy. You can read more about/buy Purple

here

.
Blue tells the story of Richard and Vanessa Lavender, who join a 90s feminist collective sharing childcare, political activism and open relationships. Boosted by their 'wider network' they take secondary partners, throw parties and observe the dance of relationships amongst their friends. But finding a balance between power and restraint, and handling shared love, proves difficult… Blue is the second part of the Lavender Blues trilogy. You can read more about/buy Blue

here

.