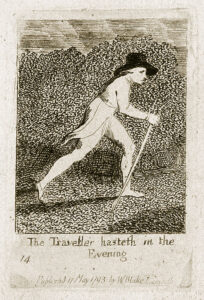 My poem Visit, highly commended in the Brian Dempsey Memorial Competition, 2017.
 VISIT
My mother's in the kitchen as we knock and enter.
We're expected. Except for the kisses and silk-grey hairdo,
she's unchanged. Her dewlap cheeks are warm.
After passing through health checks, teabag squeezings
and the week in headlines, we occupy the lounge.
Inviting us to sit, she hunts out coasters.
Our talk begins again. Inside its structure
– tape loop or formula – I'm invisible,
standing at the window, observing the small boy
with shadow self and hideouts, surrounded by branches
on the wrong side of the shed.
Or jumpy on the beach,
crowding the camera in shorts and sandals
with background wheel and dog.
She's present tense. There are briefings, shopping trips,
reminders, exchanges with my partner
and updates on sale price and improvements for the house.
I nod and question, while the picture widens,
taking in the photos of groups on sunlit lawns,
hands on glasses and cars driving off
and the all-white faces when the shutter sticks.
My first, while cornering, legs together
pressed on leather, ridge-marked to a rash.
Backseat in the Austin, I knew I was stuck;
one false move and the flesh might tear.
Hitting a pothole, the camera flashed
on a door swung back, air scooped out
and darkness spinning like vinyl.
Everything stopped with the talk-shouts that followed.
Or remained in outline, a moment in waiting,
imagined often when trying not to look.
What the eye doesn't see.
Next in the glare, running the lawn,
bared to a grin, with trunks and mud splats
in a blown-up pool. And the dream-shots later
of shoulders peeling in low-cut suntops,
eyeing the wasps crawling through jam.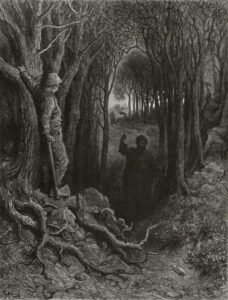 Then off-cuts held up: the frost-palms and ferns
caked on glass, the black brass weights
held in the balance by Fairy-soft hands,
the sewing attachments tangled in a drawer,
the skin flaps, nail splits and door-trapped fingers.
Don't look now.
Finally in the dark: the slide around the corner
and catch in the breath as the boy jumps sleep
to stand peering out through flesh-wrapped curtains
dream-lost and floaty in deep cold water.
And now we're standing, talking by the door.
There are items to pick up, smiles and promises,
timings, and next week's visit.
When we leave, it's late.
On our journey home, the headlights cut a line.
We follow back the thread.
Inside the beam, bordered by darkness, the road runs forward.
Outside that, we're surrounded by things we can't see.
Leslie Tate
Visit is about living simultaneously in two worlds: the materialist, routine view of life that sees everything in 'common sense' terms, and the childhood lightbulb moments that connect us to our deeper, imaginative selves. One world is fixed, conventional and reductive, the other is dynamic, finding risk, intensity and strangeness in everything. Self-understanding involves seeing both.
ABOUT LESLIE TATE'S BOOKS:
Heaven's Rage is a memoir and a collection of lyrical essays. In brief: 'Heaven's Rage is an imaginative autobiography. Reporting on feelings people don't usually own up to, Leslie Tate explores addiction, cross-dressing and the hidden sides of families. Writing lyrically, he brings together stories of bullying, childhood dreams, thwarted creativity and late-life illness, discovering at their core the transformative power of words to rewire the brain and reconnect with life. "A Robin Red breast in a Cage / Puts all Heaven in a Rage" – William Blake. You can read more about/buy Heaven's Rage

here

.
Purple is a coming-of-age novel, a portrait of modern love and a family saga. Set in the North of England, it follows the story of shy ingénue Matthew Lavender living through the wildness of the 60s and his grandmother Mary, born into a traditional working-class family. Both are innocents who have to learn more about long-term love and commitment, earning their independence through a series of revealing and closely-observed relationships. Purple is the first part of the Lavender Blues trilogy. You can read more about/buy Purple

here

.
Blue tells the story of Richard and Vanessa Lavender, who join a 90s feminist collective sharing childcare, political activism and open relationships. Boosted by their 'wider network' they take secondary partners, throw parties and observe the dance of relationships amongst their friends. But finding a balance between power and restraint, and handling shared love, proves difficult… Blue is the second part of the Lavender Blues trilogy. You can read more about/buy Blue

here

.