I interviewed Steve Campen, former producer at LBC Radio and studio manager at Essex Radio, who currently manages Creative Radio. I asked Steve about his lifetime experience of broadcasting, what makes good and bad radio, and today's growth of podcasts.
Leslie: Can you describe how you first got into radio – what sparked your interest?
Steve: My interest in radio was sparked by a visit to Hospital radio with my Aunt who had a show. There I met Mike Smith who later became a DJ for Radio 1 and Capital Radio. He was a 17-year-old kid, full of enthusiasm for radio and showed me how to cue a record up and what it's like to make announcements on air. When the local radio station Essex Radio started, I got a Saturday job working on their Sports Show – that developed into a full-time job and led to working for LBC radio.
Leslie: How long you've been broadcasting? What have been your most interesting and creative efforts in the area?
Steve: It's 37 years since I started working for Essex Radio. My career highlights have been meeting the first heart transplant patient for Essex Radio – Keith Castle who told me to live each day as it comes along and as if it were your last. Also, playing new Billericay artist Alison Moyet's first single when she was part of Yazoo.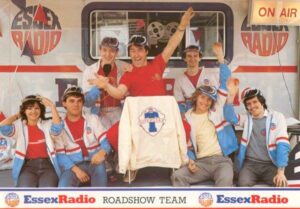 Working for LBC Radio I met Maya Angelou and loads of Hollywood people from Liza Minnelli to Tony Curtis as well as other notable British celebs like Kenneth Williams, Dora Bryan and many more.
There have been several particularly enjoyable things I've been involved in. The first was a couple of years ago working for Fun Kids Radio – I produced and sound-imaged a series sponsored by the Natural History Museum called 'Age of the Dinosaur'. Before that I wrote and performed as one half of The Campen Players, where I wrote short sketches for The Sandi Toksvig Show. I also remember writing a couple of documentaries for LBC where we worked in small teams. On one run of night shows in 1997 Chris (my other half) and I plus just one other presenter covered the entire Tony Blair election for LBC with no budget and only the sound feed resources that our parent company ITN provided.
Leslie: How you have learned to handle on-air guests and staff?
Steve: Being a radio producer is a bit like being a butler, keeping everyone happy and serving tea when required. We once had an issue with Frankie Howerd who decided to take against my Assistant – Catherine – refusing to talk or engage with her. So we dispatched my other half Chris upstairs. At that time Chris was young and blond – and sure enough Frankie was only too pleased to trot behind Chris down to the studio.
With Sandi Toksvig, she was in a bad mood, for whatever reason and was about to stride into the studio and admonish a guest for something. As she was opening the door I whispered in her ear – 'All teeth and tits dear.' She burst into laughter and that broke her mood.
Presenters can be hard work. When I was Pete Murray's producer I was going through a whole bunch of mental health issues, including panic attacks – way before anybody understood what panic attacks were. Pete was an old school presenter and really didn't appreciate my behaviour and in the end he had me removed from the show. At the time I was mortified… but the man had a point. I am glad to say that years later I am much better and the panic attacks finally disappeared when I reached about 40 years old.
Leslie: Why is radio work a 'fit' for your own skills and personality?
Steve: I guess I was never going to work in an office. I managed a few years as an apprentice at Marconi – but found it very boring and suffocating, I chucked the job in half way through 1979 and found myself unemployed for nearly a year whilst the country went through 'The winter of discontent'. I ended up working with my mum at the soft drinks company 'Britvic' until I got a job in local radio.
I found the people working in radio were a bunch of crazy mixed-up liberal thinking creatives – just like me – so a perfect 'fit'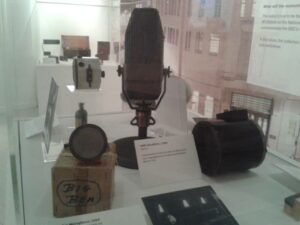 Leslie: What makes people better in front of a microphone? What can they do to improve their relationship with the listeners?
Steve: Radio and podcasting is about a one-to-one relationship with somebody. Like talking directly to somebody over coffee. Except of course you can't see that person in front of you. Some presenters are better at understanding that concept, than others. I used to encourage presenters to have a stuffed toy in front of them and learn to 'talk to the monkey'.
Leslie: Who have you worked with who was particularly interesting and changed your way of seeing things?
Steve: There have been many… Within the industry my very first programme controller, John Wellington, springs to mind as well as the incredible Linda Gage who taught me journalism and the principles of structuring a radio show. Then of course I have to name my talk show mentor, Valerie Geller, who had some very wise words about making radio and podcasting successful.
Leslie: Who are your talk radio heroes – why them?
Steve: Steve Allen from LBC – for just being himself on the radio. Nick Ferrari for also being himself and Australian – Mike Carlton who had the balls to come to London and present the Breakfast Show, he was a breath of fresh air. An honourable mention goes to Douglas Cameron, a veteran of the BBC Home Service and one of the presenters of LBC's Breakfast Show 'AM' that also shook the industry up and changed the way the BBC presented shows.
Leslie: In your opinion, what makes quality radio and bad radio?
Steve: I'd say quality radio needs new, interesting and true stories interviewing the people directly involved in that story. It's also better if the show is well researched and there is a narrative structure. Bad radio … too many people talking and too many egos YUK! (Too many people – means for me more than three voices at any one time.)
Leslie: How has talk radio changed during your working life? What aspects have improved, what aspects have got worse?
Steve: It's got more competitive. When I started working for LBC there was just one other commercial radio station in London, Capital Radio. There were three commercial TV stations – Thames, London Weekend and Channel 4, and the local and national BBC stations, BBC1 and 2 etc – and that was it. Now everyone and their wife has a TV or radio channel and there is access to thousands of channels of sound and pictures and everything in-between. That means if you want to be seen or heard, you need to up your game.
But that also brings out the worst in broadcasting – capricious content, fake news, programming that dares just for the sake of the dare… it makes you long for the rather stuffy shows of the past.
Leslie: What are the significant differences between talk radio and podcasts? What's your view about the contemporary growth of podcasting? What types of podcasts or individuals in the field would you pick out as most influential and innovative?
Steve: Podcasting is a more relaxed and more intimate medium than radio. It took me a long time to stop myself taking out every 'um' and 'er' or editing a podcast as I would a radio show. The growth of podcasting excites me in that people still want to listen and they are willing to accept the imperfections of a recording made in somebody's bedroom – if the content is engaging and relevant to them they will listen. As Oasis sang you really can start a revolution from your bed.
One of the most influential podcasts was NPR America's 'Serial'. It drew listeners and created the tidal wave of copycats and original Podcasts. I've also really enjoy some of my own client's work. Tony Wrighton's Zestology is always fascinating, as is Running Commentary, where the comedians Paul Tonkinson and Rob Deering just go running! We record the result and it's a funny, intimate journey that is full of pathos and is also full of advice for runners – a unique show that would never have been broadcast on traditional radio.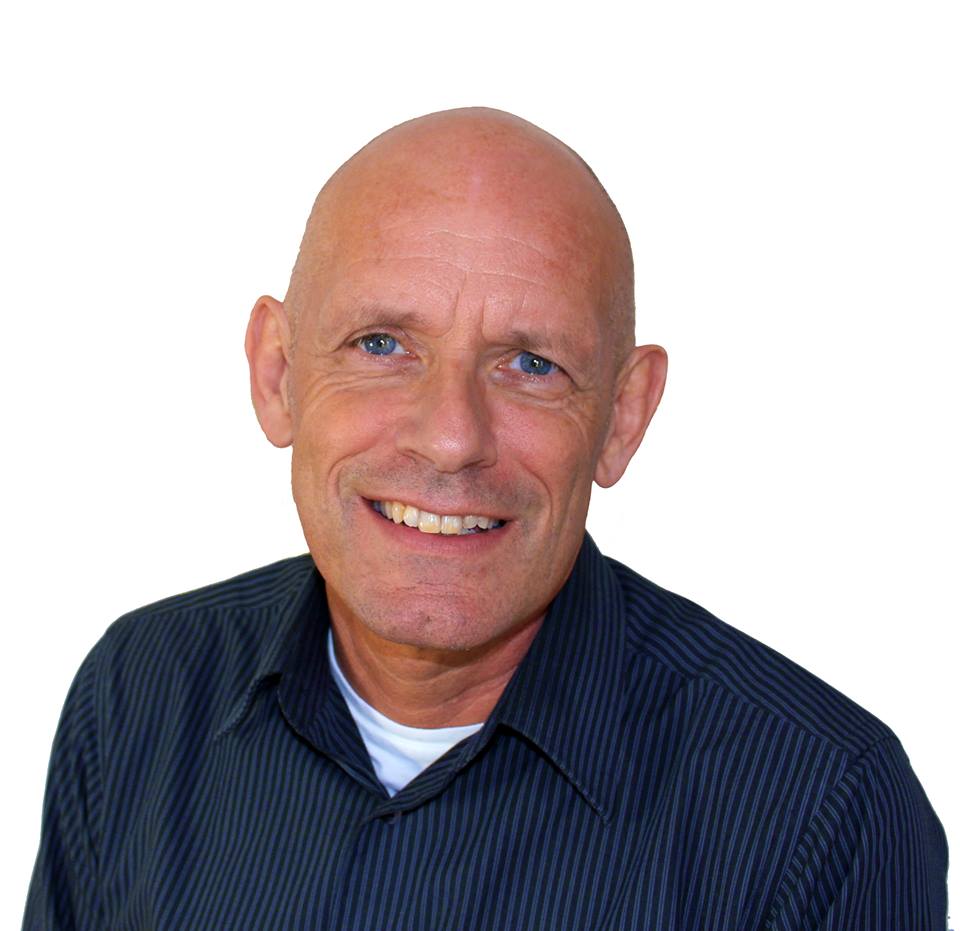 Leslie: What characterises voiceover with scripts compared to the other voice work you do? What are the pros and cons of working with professional actors?
Steve: Most of the voice work I do is for corporate clients, when I started, all they wanted was a voice of god to shout at their clients. Now it much more of a natural conversation with humour and a bit of character – that suits me as I don't have a voice of god!
Other voice work includes transcription – which is the most demanding as it is often long-form work to accurately translate the written word into speech. Finally I also enjoy the work I do for children's literacy – as a voice of an accelerated learning project – pronouncing everything correctly without sounding like a machine.
I love working with proper actors – and in the past have worked with many voice artists like Joanna Lumley, Nigel Havers and the like. It's a testament of a good actor that they are perfectly happy to be produced. You could ask Joanna to perform in any way and she was very willing to keep you and the client happy… and of course perfectly happy to receive the fee.
Leslie: What have you learned about people and yourself from working in the field of live/recorded voice?
Steve: It's a bloody hard job, it's not just about reading a few words from a script, it's about performance, quality and accuracy – and there are days when I fail at all three! But failure is part of life and I have learnt far more from my mistakes than my successes.
Next week's interviewee is Sally Cronin who runs Smorgasbord, a lifestyle blog with 32,000+ followers.
ABOUT LESLIE TATE'S BOOKS:
Love's Register tells the story of romantic love and climate change over four UK generations. Beginning with 'climate children' Joe, Mia and Cass and ending with Hereiti's night sea journey across Oceania, the book's voices take us through family conflicts in the 1920s, the pressures of the 'free-love 60s', open relationships in the feminist 80s/90s and a contemporary late-life love affair. Love's Register is a family saga and a modern psychological novel that explores the way we live now.
Heaven's Rage is a memoir that explores addiction, cross-dressing, bullying and the hidden sides of families, discovering at their core the transformative power of words to rewire the brain and reconnect with life. "A Robin Red breast in a Cage / Puts all Heaven in a Rage" – William Blake. You can read more about/buy Heaven's Rage here.
The Dream Speaks Back, written by Sue Hampton, Cy Henty and Leslie Tate, is a joint autobiography exploring imagination and the adult search for the inner child. The book looks at gender difference, growing up in unusual families and mental health issues. It's also a very funny portrait of working in the arts, full of crazy characters, their ups and downs, and their stories. You can buy a signed copy of The Dream Speaks Back here.