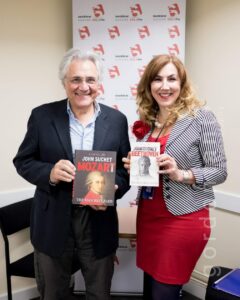 I interviewed Nancy Stevens, finalist for Best Radio Presenter 2018 and winner of the 2017 Milton Keynes Inspirational Award for her outstanding contribution to the arts. Born in Zimbabwe and now living in Milton Keynes, Nancy is an arts activist. She hosts 'Stevens on Sunday', a radio arts show, as well as writing theatre reviews, a monthly magazine column, lifestyle articles and, for many years, a style agony aunt column where she answered readers' fashion dilemmas.
Leslie: Would you like to tell the story of your community radio show – how it came about, who you interview and your most memorable studio moments?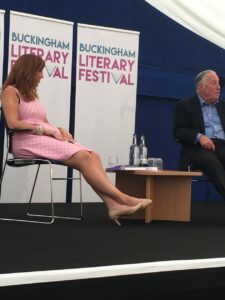 Nancy: It came about purely by accident, I had a regular slot on the Breakfast show on BBC 3 Counties as a fashion guru, and was heard by Secklow Radio's managing director, Mike Johnson, who offered me my own show, 'The Nancy Stevens Lifestyle Show', To be honest, it was a bit of a mishmash and didn't have much of a format! I was 'poached' by MKFM and was offered my own arts show, originally entitled 'Stevens on Sunday'. I returned to Secklow Sounds Radio 18 months ago, after my show was axed by MKFM and it is now a 2 hour show every other Sunday; as of mid-March, every other Sunday will be 'Nancy Stevens Showtime' which will feature show tunes. I am very fortunate to have interviewed some incredible people, stars whom I've admired all my life, like Elaine Paige, Adam Ant (my first celeb interview), Stephen Berkhoff, (whom I had to interview at the Ampthill Literary Festival at 10 minutes notice – scary but exhilarating!), Frederick Forsyth, John Suchet and many others. I interview anyone in the arts world, including actors, directors, authors, artists, composers, filmmakers, singers and my youngest guest, was seven! Sometimes it's hard on a Sunday when I want to lounge around in my onesie and watch a boxset while it's pouring with rain, and have to make a real effort to get dolled up (social media is a huge part of my show) to put on a 'face for radio'! But when the red 'on air' button, goes on something inside, me ignites, the adrenaline kicks in, and when I hear my Mamma Mia theme tune and the Elaine Paige recording saying 'I'm EP and I always listen to Stevens on Sunday', I'm buzzing! It's the performer in me (I tread the boards occasionally) but have decided I prefer being behind the mic. Each show is different and I love the variety of guests that I host. I've only had two hair-raising moments in 10 years of broadcasting, one was an 'old school guest' who thought it was acceptable to say 'gay' in the context of a Dick Barton play – totally innocent but potentially offensive and damaging – and then a guest whose son chose a song by Tim Minchin for her and none of us checked to see if it was radio-friendly – it was not and my producer had to act with extreme expediency!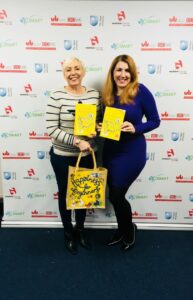 Leslie: Can you describe your upbringing and how that has impacted on your life – what led (or pushed) you towards a career in journalism, reviewing and the arts?
Nancy: I was a dreamy, slightly odd child who lived in a fantasy world of books particularly Enid Blyton; we had no TV till I was 15. Taken to rehearsals as a youngster, I literally grew up 'backstage' and saw my Dad, who was pretty famous in Rhodesia/Zimbabwe as an actor – and that was, for me, normal. My parents were always swanning off to opening nights, my mother in her glamorous ball gown, beehive and opera gloves and my dad, if he wasn't performing, in his Tuxedo. As a result I loved the theatre from an early age. My dad, even though he wasn't my biological father, has had the most impact on me artistically speaking, while my siblings, who are his biological kids, are not that way inclined at all. My experience stands the nature vs nurture debate on its head!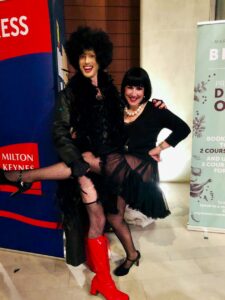 I had an itinerant, dysfunctional but interesting upbringing. I grew up in the bush, going to school in an armour-plated vehicle. I came to the UK at 21 with £120 in my pocket, thinking the streets of London were paved with gold. The mean streets of East Finchley, where my first bedsit was, were paved with quite a lot of dog poo but I have absolutely no regrets about leaving my homeland, Zimbabwe when I did, as I have carved out an amazing life in the UK with incredible opportunities.
I've started writing a dramatized autobiography. This of course, is requiring research into the Rhodesian Bush War which is very time consuming as I have a full time job and too many hobbies!
Leslie: Can you tell the story of the high points and low points of your career? What advice would you give someone interested in entering the same fields as you?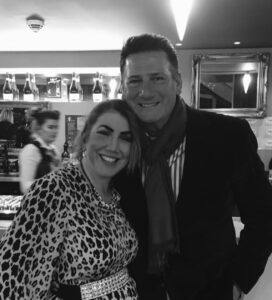 Nancy: Winning the Award for Best Radio Presenter was such an honour, but at the same time the station I was with then were totally unsupportive of me and what I represented in the arts. Three weeks after winning the award, my show was axed. I was utterly devastated but I am a survivor and I love radio and not being on air was simply not an option. So I rang my old MD of my former station and asked if I could come back and he said "Yes". To be frank, it was the right thing to do and I should have done it sooner! Secklow Radio completely supports me, the arts and the community. My advice to those entering radio or similar, be prepared for knock backs, ask to volunteer on hospital or community radio, ask to shadow, learn to drive the desk, sound tech – anything to learn your craft. When I first started on radio, I typed everything up and read verbatim. The result was not very good broadcasting, but as my confidence grew I needed less notes as props and although I always thoroughly research my subjects, I type up bullet points so my prompt page is just that, one page!
Leslie: You have interviewed many people across the arts and reviewed many plays. What patterns have you observed in the arts world and creative people?
Nancy: I've learned so much from interviewing inspirational people and reviewing some sensational productions I wouldn't have gone to otherwise. It has opened my horizons and made me a better interviewer and reviewer. The arts world is a crazy one, with some artistic types being a tad pretentious but in the main, most are utterly delightful, engaging and eccentric which I love! Creative people are incredibly generous with their time and experience and generally aren't materialistic or money motivated, neither of which am I, therefore, we bond!
Leslie: Is there a 'performance' type person and a 'scriptwriter' type person?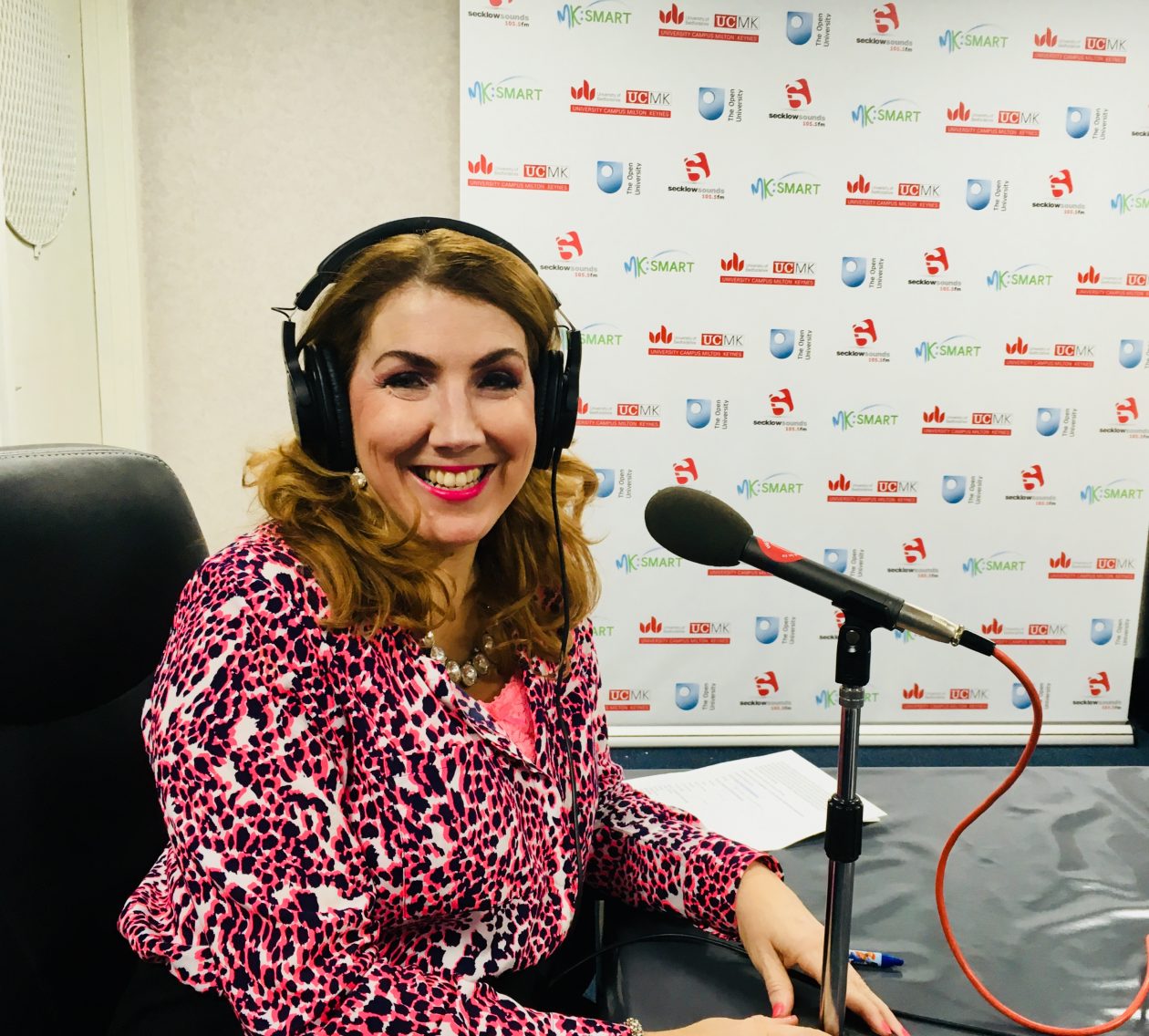 Nancy: Yes and yes, but sometimes these overlap. So to generalise, the former, will be comfortable in the limelight and the latter, will prefer, to knuckle down and get on in the background. What I do wonder is whether these characteristics are mutually exclusive. Do some people combine these characteristics? And where do we all stand in this dichotomy?
Leslie: If you had to pick one or two particularly gifted people who would they be, and why?
Nancy: I love multitalented people. My aunt inspires me, she is a published children's author, a successful artist, copywriter and proof-reader (she proofs all my reviews and magazine columns), is completely bonkers, went zip wiring at 75. I hugely admire Rosemary Hill, who is a successful director, writer, actor, former documentary maker – a formidable but extraordinary woman and is Queen of the Arts in Milton Keynes in my opinion!
Next week I interview Akpa Arinzechukwu, Nigerian writer photographer and social activist for queer rights.
ABOUT LESLIE TATE'S BOOKS:
Love's Register tells the story of romantic love and climate change over four UK generations. Beginning with 'climate children' Joe, Mia and Cass and ending with Hereiti's night sea journey across Oceania, the book's voices take us through family conflicts in the 1920s, the pressures of the 'free-love 60s', open relationships in the feminist 80s/90s and a contemporary late-life love affair. Love's Register is a family saga and a modern psychological novel that explores the way we live now.
Heaven's Rage is a memoir that explores addiction, cross-dressing, bullying and the hidden sides of families, discovering at their core the transformative power of words to rewire the brain and reconnect with life. "A Robin Red breast in a Cage / Puts all Heaven in a Rage" – William Blake. You can read more about/buy Heaven's Rage here.
The Dream Speaks Back, written by Sue Hampton, Cy Henty and Leslie Tate, is a joint autobiography exploring imagination and the adult search for the inner child. The book looks at gender difference, growing up in unusual families and mental health issues. It's also a very funny portrait of working in the arts, full of crazy characters, their ups and downs, and their stories. You can buy a signed copy of The Dream Speaks Back here