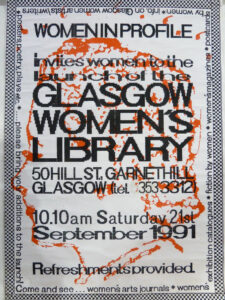 I interviewed feminist researcher Rachel Thain-Gray about Glasgow Women's Library, a collection of iconic publications and objects testifying to the importance of women in history. Glasgow Women's Library has won no less than seven awards. It began from events run by feminist artists and activists during Glasgow's year as the European City of Culture in 1990.
Rachel Thain-Grey, whose doctorate examines feminist museums across the world, describes how GWL continues to put on exhibitions and events that showcase the full range of women's history while informing the struggle for gender equality today.
Leslie: In a nutshell, what does the Glasgow Women's Library display, how does it display it, and what's your role there?
Rachel: GWL is a very special museum as it blurs the boundaries of museum, archive and library; so regularly our exhibitions display related objects, archive items and books telling the story of women's lives, activism and ideas. My role has been varied in the organisation, beginning in 2013 when I delivered the Mixing the Colours project addressing the lack of women's voices in action against sectarianism in Scotland.
Since then I have delivered prejudice reduction work examining hate crime against women and delivering our Equality in Progress project. My most recent project was Decoding Inequality, which used the collections at GWL to produce an exhibition about women's inequality and activism across race, disability, sexuality, class and gender identity.
Leslie: How did you first become a researcher and curator? What drew you to these jobs and why do you think you're suited to them?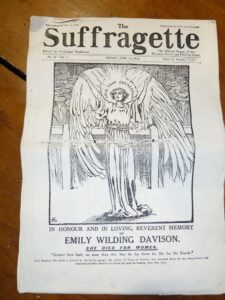 Rachel: I've only recently started to call myself a researcher and very tentatively, a curator! I began my career in a grassroots arts organisation while completing my undergraduate in Applied Arts. My dissertation explored the Labour government's promotion of a social inclusion agenda using the arts at the time (the 1990s) and the history of art for social good since the 1960s. After graduation, I wanted to focus my work on addressing violence against women and went on to train statutory organisations in the complexities of domestic abuse. This helped me to understand how women's inequality directly sustains toxic masculinity in intimate relationships.
My return to the arts at GWL has been a really valuable 'gathering' of knowledge and experience with a focus on gender, justice and fairness – my passions!
Leslie: Can you describe, please, how you work for social justice via museums?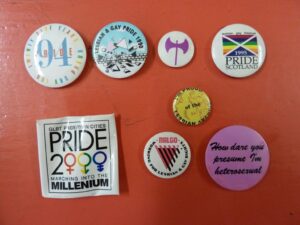 Rachel: I am currently exploring the concept of social justice in museums (specifically feminist museums) as part of my PhD. What is becoming clear for me is the difference between the concepts of 'inclusion' and 'social justice'. I think that 'inclusion' can bolster systems of difference between people. This is largely based on how much access people have to power in museums. Social justice, for me, is about ensuring our organisations have transparent ease of access for all people to the museum's resources across leadership, infrastructure, physical space, funding, programming, as audiences and digital spaces.
Leslie: How do you research women's history when records are scarce?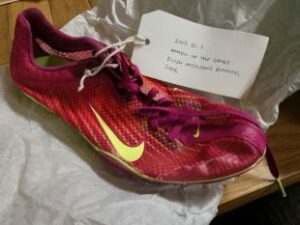 Rachel: I know that so much of women's historical records have been deemed unimportant and without value but women have collected their own history for hundreds of years. It is there if you know where to look. GWL (like other women's museums) is a repository where women have donated the objects and items that document their achievements, positioning them as leaders in our societies.
Leslie: Would you like to give (and evaluate?) a few examples, please, of how this quote from Decoding Inequality has been translated into action: "This is democratization in action: deciding which objects are worthy of exhibition. The nature of cultural ownership…is itself a major theme."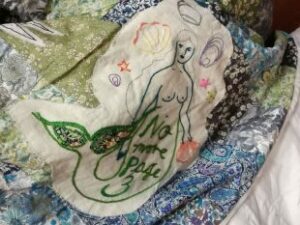 Rachel: The objects on display were selected by a team of staff and volunteers. There was no 'one' authority in choosing the objects. Our sole intention as a team was to source items that reflected the nature of inequality, and how it is experienced by the full range of women. So, the goal was a developing narrative, rather than the demonstration of 'established knowledge' by one curator. The women working across the group were representational across class, race, (dis)ability and sexuality ensuring the presence of different perspectives and interpretations of materials.
Leslie: What's the story behind museums in Glasgow such as the Kelvingrove and the Hunterian beginning to redress the diversity imbalance (and how successful have they been)?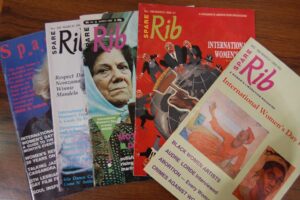 Rachel: My focus at the moment is on women's museums, recording what they do in order to understand the complexities of intersectional feminist practice in action. Historically feminists have worked in large institutions, undertaking important exhibitions and collaboratory work aimed at structural change. This has rarely been successful. The labour of this process is well documented, and in the 1980s resulted in many women breaking away to establish their own collectives and women's museums.
I welcome the changes that many mainstream institutions want to make at the moment in terms of equalities; there are forty years of theoretical and practical writing on this subject. I hope they manage to sustain and embed what they're doing.
Leslie: How do you try to make women's herstories alive, vibrant, exciting, detailed and engaging?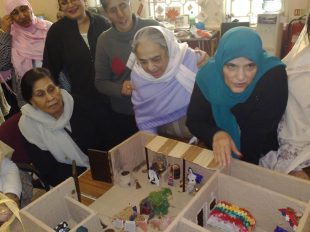 Rachel: One of my approaches is to simply ask 'how does this object/item relate to contemporary issues?' This allows us to chart advances or setbacks in women's ongoing fight for equality, to demonstrate their strategies and, what I believe to be really interesting, to document the methods used to keep women unequal. Only by revealing and understanding these techniques of power can we continue to deconstruct and fight against them into the future.
Next week I interview Tania Clarke therapeutic coach, psychotherapist and hypnotherapist, about her methods and how her childhood shaped her.
A
ABOUT LESLIE TATE'S BOOKS:
Love's Register tells the story of romantic love and climate change over four UK generations. Beginning with 'climate children' Joe, Mia and Cass and ending with Hereiti's night sea journey across Oceania, the book's voices take us through family conflicts in the 1920s, the pressures of the 'free-love 60s', open relationships in the feminist 80s/90s and a contemporary late-life love affair. Love's Register is a family saga and a modern psychological novel that explores the way we live now.
Heaven's Rage is a memoir that explores addiction, cross-dressing, bullying and the hidden sides of families, discovering at their core the transformative power of words to rewire the brain and reconnect with life. "A Robin Red breast in a Cage / Puts all Heaven in a Rage" – William Blake. You can read more about/buy Heaven's Rage here.
The Dream Speaks Back, written by Sue Hampton, Cy Henty and Leslie Tate, is a joint autobiography exploring imagination and the adult search for the inner child. The book looks at gender difference, growing up in unusual families and mental health issues. It's also a very funny portrait of working in the arts, full of crazy characters, their ups and downs, and their stories. You can buy a signed copy of The Dream Speaks Back here