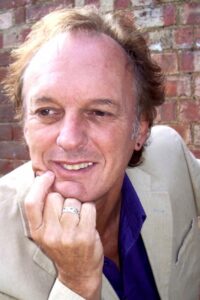 Neil Beardmore is a multi-talented dramatist, poet, musician, photographer and artist. He is a winner of The Sussex Playwrights Prize, the Richard Burton Poetry Prize and his play, Pristine in Blue, recently ran at the Milton Keynes Festival. Neil works with two drama companies, Pepper's Ghost and The Play's The Thing and helps run a play reading service with BBC director Rosemary Hill. I asked him about the sources of his creativity.
Leslie: Who are your creative influences and why?
Neil: All my creative work flows from one event: when I was four I discovered my great aunt's piano. I just had to play. My parents bought me a little toy one from Woolworths to see if I was serious. I persevered, so they bought me an upright that cost £4 from a family migrating to Australia. In my teens I ended up sharing a classical piano teacher with BAFTA winning actress Cheryl Campbell who was in my class at school. I think I must have thought I could play without much practice until one day Miss J said gently: "Neil, rather than do two hours on a Sunday the day before you see me, try doing just ten minutes a day." How did she know, I puzzled.  Now I see how right she was.  However, it was the devil's music that really got to me.
In my teens I joined bands playing blues/jazz and that got me into composing my own songs, which eventually led to an interest in poetry and on to stories, plays and novels. So Chicago Blues still speaks to my heart. I once stood at a urinal with Muddy Waters at The Marquee Club in 1968, the closest I got to fame! Although I still go to performances of Tchaikovsky, Bach and Mozart. Different types of music are just different forms of language.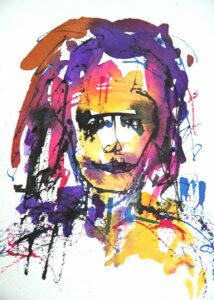 When I was ten I was taken to the Old Vic and the sight of a shipwreck on stage in The Tempest astonished me, making me realise you could recreate things like that. In the Sixties, the 'chalk-throwing' style of teaching was still in vogue; you had to keep your head down, so inspiration for literature was sparse, poetry the thing you saw either in dense books or birthday cards. It wasn't until my wild youth was over and I had given up working on the production line at Vauxhall's in order to pay for keyboards that the light finally went on. At Teacher Training College someone spotted my poetry writing and persuaded me to take English instead of Geography.  I never looked back. One lecture involved listening to a recording of Oedipus's epiphany; it moved me immensely and I've been inspired by Greek Tragedy ever since. Delving deep into the psyche, it still resonates with explorations of democracy and how to live well with others.
Mother died of cancer as I studied, and discovering Lawrence, Sons and Lovers, had a great impact. His poetry remains fresh and dynamic. Thomas Hardy still moves me, as does Dostoyevsky, and more recently I've been inspired and influenced by the works of Andrea Levy, Sarah Waters and Carol Ann Duffy.
Leslie: How do creative ideas come to you?
Neil: Ideas pass through consciousness and something inside just goes: write about it. It has to challenge me, it has to have as Arthur Miller once said: 'the playwright's vision'. It has to be something that moves me, makes me feel something – I have to feel fully alive when writing, fully immersed, tranced, in another world; if I'm not it's not the full 'playwright's vision'. Tom Stoppard said it's like the film of a glass shattering played in reverse: all the bits somehow coming together. Or it's like the sculptor with a block of stone – in there is a beautiful image, it's just how to get it – lots of hard work chipping is needed until it emerges of its own free will, and somehow, the piece has its own momentum and dictates its own completion.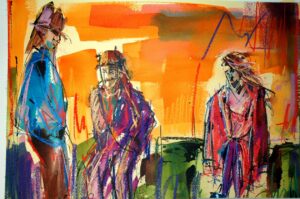 Art: I play around like a kid. Picasso said to a friend while observing a children's art exhibition: 'Of course I could paint like Raphael when I was their age, but it's taken me another 80 years to paint like them'. Children do not worry about how much it's worth or whether people will like it, they just paint. If you can get into that space you can really let yourself go. There are no such things as mistakes in art, only experiences: the ugly bits you do inform the brilliant, if you allow yourself. David Bailey said: 'Don't think. Just do'. Just let the paint do the talking.
Music: I just let my hands fiddle around with the keys, listen to attractive chord changes, then think of some lyrics – sounds easy. Anything but! You go months, years without anything!
Leslie: Do you work on one piece or several at a time?
Neil: I work on writing, music and art almost continuously, although writing tends to spearhead it and I see it as my prime mover. My work time is mornings and I'm very disciplined about that. Usually I'll put things in drawers for weeks, coming back to them only when it's easy to see what you need to do to it and you cannot resist making the change. Sometimes I imagine it's somebody else's work because it's easier to criticise that than your own.   I have the rule: when you can see it, edit it, but don't rule out initial inspiration, a piece can be overworked to destruction. Great works of art often look as though they were dashed off, or were painted with ease, but what it really shows is hours and hours of work and dedication and experience. Sometimes a work will flip off the brush in minutes, but behind it is forty years of experience.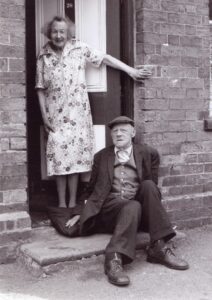 Leslie: Do you throw away some of what you do, or keep it to 'recycle' later?
Neil: Some writing bits can be recycled, but for me that rarely happens successfully because the initial pieces fitted into a scheme at the time. I do keep some ideas in the hope that they might be reshaped, but others just have to go: experiments that get you somewhere new. However, a poem turns up from twenty five years ago and you find yourself altering it. Oscar Wilde once said: 'I was working on the proof of one of my poems all morning, and took out a comma. In the afternoon I put it back again'.
Leslie: What are the deeper concerns to be found behind your art, music and writing?
Neil: The power of change. The power of personal evolution. The power of the ordinary person to influence change. To quote the Buddha: 'There is only one certainty, that is change'. Greek drama was about that – pride, hubris, ignorance – all the human negatives that need to be overcome to get to that Utopian Democracy – and the democracy of the Socratic Right Way of Living – without 'damaging the soul'. The power of kings and queens is lesser in our day, our concerns are the global society and the powerful shapers behind the scenes.
Leslie: What important phases has your creative work been through, and why?
Neil: You always hope to develop and improve, as did the great Japanese painter Hokusai who painted The Wave. The story goes that he saved to retire at 65, but his nephew gambled it all away, so he had to carry on painting – all his masterpieces followed. His last dying words in his nineties: 'Please God give me another ten years, then I can learn to be a real artist'.
Leslie: Which creative work of yours do you think of as the most important?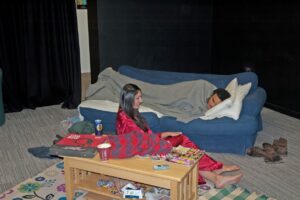 Neil: At any particular time my last piece of work is always my most seminal and important  because I think I have done better than before! Then comes the re-drafting when I realise it's perhaps not as big as I thought. I'm working on my new one act play: The Landscape of Dunes, and a novel set in India: Lemon Seas. Having Pristine In Blue performed by Equity actors was a great moment for me, and a turning point.
I look back with fondness to my mum who painted, and my dad, who was a black and white photographer. Just recently I had some photos displayed in Milton Keynes gallery inspired by their work, which goes to show you can't do anything solely on your own, you need the help and belief of others including those close to you – my wife Ashra has given unceasing support, as has my brother Alan and many friends. The day you stop listening and learning and trying new things you give up being an artist. Frequently I find myself on a bench in a park writing an early draft by hand; creativity has to come from the heart, be fun, exhilarating and a sharing thing.
Neil will appear at our local mixed-arts show Berkhamsted Live in 2016 on Feb 24th.
ABOUT LESLIE TATE'S BOOKS:
Love's Register tells the story of romantic love and climate change over four UK generations. Beginning with 'climate children' Joe, Mia and Cass and ending with Hereiti's night sea journey across Oceania, the book's voices take us through family conflicts in the 1920s, the pressures of the 'free-love 60s', open relationships in the feminist 80s/90s and a contemporary late-life love affair. Love's Register is a family saga and a modern psychological novel that explores the way we live now.
Heaven's Rage is a memoir that explores addiction, cross-dressing, bullying and the hidden sides of families, discovering at their core the transformative power of words to rewire the brain and reconnect with life. "A Robin Red breast in a Cage / Puts all Heaven in a Rage" – William Blake. You can read more about/buy Heaven's Rage here.
The Dream Speaks Back, written by Sue Hampton, Cy Henty and Leslie Tate, is a joint autobiography exploring imagination and the adult search for the inner child. The book looks at gender difference, growing up in unusual families and mental health issues. It's also a very funny portrait of working in the arts, full of crazy characters, their ups and downs, and their stories. You can buy a signed copy of The Dream Speaks Back here