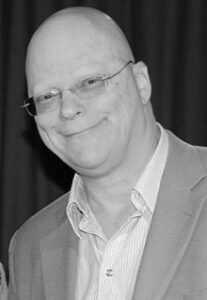 I interviewed saxophonist, arranger and composer John Altman who has worked with Muddy Waters, Bob Marley Van Morrison, Sting and Eric Clapton and scored music for several famous films including Titanic, Monty Python, Shall We Dance and TV drama Peak Practice. Beginning his work in the late 60s, with his roots in jazz, and still leading his own big band in the UK and USA, John is a prolific and accomplished musician. He is also an ambassador for Alopecia UK.
Leslie: Can you describe, please, how you worked on some of the film scores you are famous for? How does the jazz musician in you affect the music you write for films?
John: I just write. I think it's easier looking back but at the time it was coming up with what seemed appropriate. i guess the wide background allowed to master many different styles and being an arranger meant I always saw arranging as an integral part of composing.
Leslie: Can you also describe how you worked on some of the hit and chart music you've had a hand in.
John: Again, all different and rewarding. I enjoyed them all, sometimes I'd write the whole chart (rhythm section and strings and horns – Python, Bjork, Diana Ross, George Michael) and sometimes just the strings or brass (Rod Stewart, Tina Turner, Rutles).
Leslie: How has the personal contact with so many respected musicians, actors and directors shaped your music? Who are your musical heroes?
John: Obviously you get hired because they know your work – when Paul McCartney, Elmer Bernstein,  Bertolucci or George Michael phones you at home you can't get starstruck – you're there because they need you. My heroes are so many and various – from Korngold and Delius to James Moody and Little Richard. Obviously a big hero I've written for would be Quincy Jones.
Leslie: What have been the pivotal events in your long career that have developed your skills, creative interests and musical style?
John: Family background and the ability to transcribe quickly and accurately from cassette started things for me – innate knowledge!!
Leslie: Are there pieces from your less-well-known work that you'd pick out as particularly strong?
John: All things I've done I'm proud of – obviously the successes are very gratifying but I have a built-in quality control.
Leslie: How has alopecia affected your life? Has it played any part in driving your creativity?
John: I won an Emmy in the first year post alopecia – the film RKO 281 is still one of my best scores. There has to be a connection.
Leslie: I notice you're always very willing to support local and charitable events – where does that willingness come from?
John: Always had that impetus pre alopecia. It gave me something personal to focus on as my struggles were shared by others – not knowing anyone with alopecia in 1999 meant I had to come to terms with it on my own – which I did.
Leslie: What's it about you, or your upbringing, that gives you such a wide range of skills?
John: Probably all on my wiki – I was always wide open (self-taught) and loved (and learned) all music and how to be proficient in it – never set myself targets or boundaries – just did everything!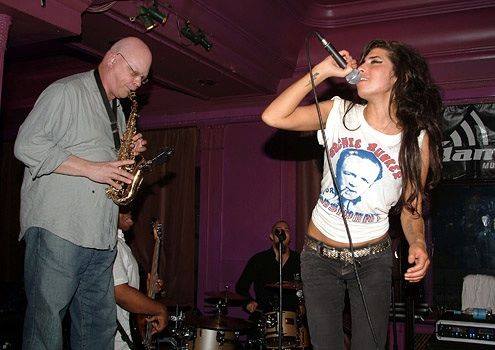 A shortened version of John Altman's wiki entry reads:
·      John was introduced to the music of the 1930s/40s at an early age by his uncles, bandleaders Woolf and Sid Phillips.
·      His only formal musical training was piano lessons as a child.
·      At the University of Sussex he was involved in session work and gigs with Peter Green, Fleetwood Mac, Kevin Ayers, and Nico.
·      John worked with Hot Chocolate as musical director for their concert tour for two years. He also played saxophone with Jimi Hendrix, Bob Marley, Eric Clapton, Phil Collins, Little Richard, and Van Morrison for whom he functioned as arranger and musical director as well as reed player.
·      He has played with Muddy Waters, Nick Drake, Jimmy Page, Rick Astley, The Comets, Spencer Davis.
·      Among John's hit records have been Aled Jones' Walking in the Air (which he also produced); Alison Moyet's That Old Devil Called Love, Simple Minds Streetfighting Years, Rod Stewart's Downtown Train, George Michael's Kissing a Fool, Prefab Sprout's Hey Manhattan, Tina Turner and Barry White's Wildest Dream, Diana Ross' Christmas Album, Björk's It's Oh So Quiet, Goldie's Saturnz Returns. He was musical director for the All-Star Band assembled for the 1981 Amnesty International benefit show The Secret Policeman's Other Ball – an ensemble that included Sting, Eric Clapton, Jeff Beck, Phil Collins, Bob Geldof, Donovan and Midge Ure.
·      In the jazz world he has performed with Chet Baker, Plas Johnson, Ernie Watts, Red Holloway, Conte Candoli, Slim Gaillard, Barbara Morrison, Herb Geller, Wild Bill Davison, Bud Freeman, Les McCann, Percy Heath and many others.
·      John is a frequent guest conductor for the Royal Philharmonic Orchestra, and serves on the board of ASMAC, the American Society of Music Arrangers and Composers, and as a member of the governing Council of the British Academy of Film and Television Arts (BAFTA).
·      John has won many film composer awards -an EMMY and an ASCAP Film Award for RKO 281 – The Making of Citizen Kane, the Anthony Asquith Award (BAFTA) for Hear My Song, a TRIC Award for Peak Practice, a Golden Reel nomination for Little Voice, a BAFTA nomination for The Old Devils, an Oscar mention for the period music for James Cameron's Titanic, which he also produced, and a second Emmy nomination in 2003 for his score for The Roman Spring of Mrs Stone.
Next week, novelist and broadcaster Kate Vane writes about HOW I FOUND MY VOICE AS AN AUTHOR.
ABOUT LESLIE TATE'S BOOKS:
Love's Register tells the story of romantic love and climate change over four UK generations. Beginning with 'climate children' Joe, Mia and Cass and ending with Hereiti's night sea journey across Oceania, the book's voices take us through family conflicts in the 1920s, the pressures of the 'free-love 60s', open relationships in the feminist 80s/90s and a contemporary late-life love affair. Love's Register is a family saga and a modern psychological novel that explores the way we live now.
Heaven's Rage is a memoir that explores addiction, cross-dressing, bullying and the hidden sides of families, discovering at their core the transformative power of words to rewire the brain and reconnect with life. "A Robin Red breast in a Cage / Puts all Heaven in a Rage" – William Blake. You can read more about/buy Heaven's Rage here.
The Dream Speaks Back, written by Sue Hampton, Cy Henty and Leslie Tate, is a joint autobiography exploring imagination and the adult search for the inner child. The book looks at gender difference, growing up in unusual families and mental health issues. It's also a very funny portrait of working in the arts, full of crazy characters, their ups and downs, and their stories. You can buy a signed copy of The Dream Speaks Back here.