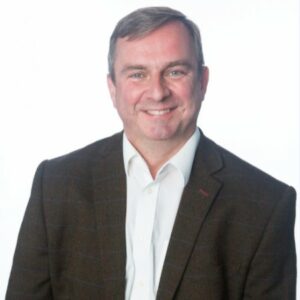 To find out about sustainable banking I talked to Neil Sellers, Head of Credit Risk at Triodos Bank UK. Neil offers his views on how we can change banking in line with the 5th report from the Intergovernmental Panel on Climate Change (IPCC) and what personal experiences have led him to be a part of Triodos.
Leslie: You work as Credit Lead for Triodos Bank UK. Can you briefly introduce the bank and your job, please?
Neil: Triodos was established 40 years ago and are now one of the world's leading sustainable banks, making money work for positive change. Our mission is to help create a society that protects and promotes quality of life and human dignity for all, and we are fully transparent and publish every loan and investment we make on our website so that any depositing customers can know where their money goes.
As Head of Credit Risk I lead a small team who manage the risk that a counterparty doesn't fulfil its financial obligations (Leslie: a counterparty is an opposite party in a contract or financial transaction).  it is an important function in any bank and we operate a pre-defined set of criteria for accepting credits. But at Triodos we also act to independently verify that all lending fits the mission of the bank. We develop lending policy in conjunction with the UK lending business units – that specialise in lending to areas like renewable energy, social housing or organic food & farming – and offer consultancy and advice to them on all lending related issues.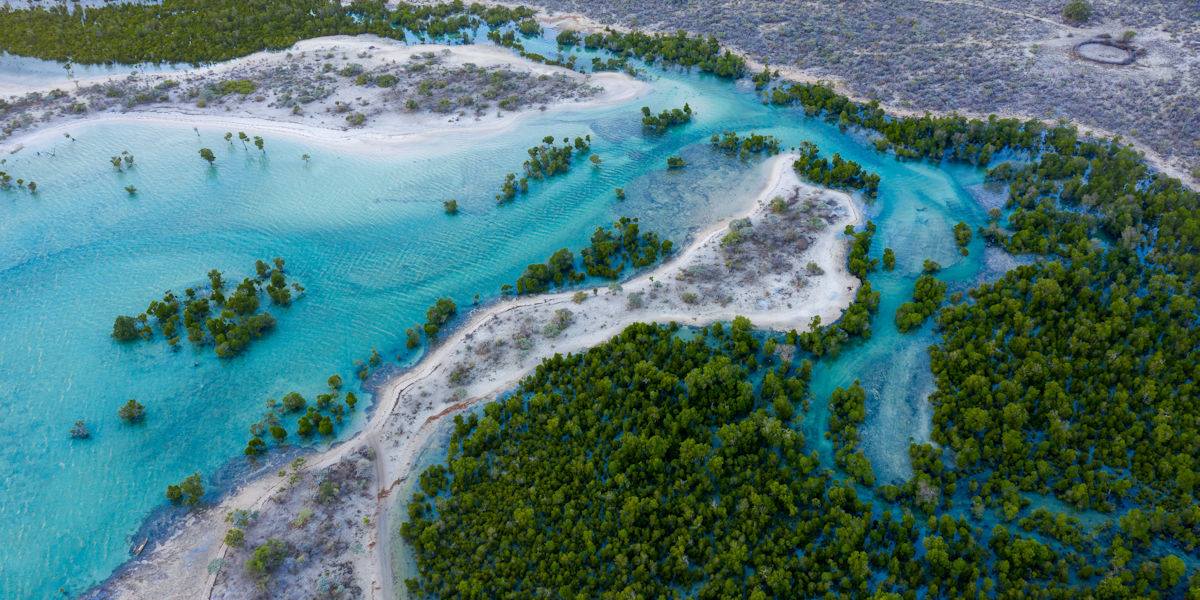 Leslie: What life experiences led you to join Triodos in this role? If there was a tipping point can you describe it, please?
Neil: I settled in Bristol (where Triodos has its UK headquarters) in 2006 with a young family. I worked at some other banks and building societies, but always knew that Triodos was a perfect fit with my own values and life choices. In 2017 the role came up and I put all my efforts into my application and was successful in securing my current role. I had long believed that Triodos had found a better way of doing banking and I have been delighted to find that to be the case.
Leslie: Triodos belongs, like Lush and Good Energy, to a new kind of 'progressive' enterprise. What are the characteristics of these businesses and what's ethical/genuine about how staff work and interact at Triodos?
Neil: My take is that we are for people, planet and positive change. We are about delivering long lasting positive impact in what we do. As a career banker, it is a real change when your first consideration is not "how much profit can we make from this?" We do still need to make a profit to ensure that we are also sustainable, but that is not our starting point.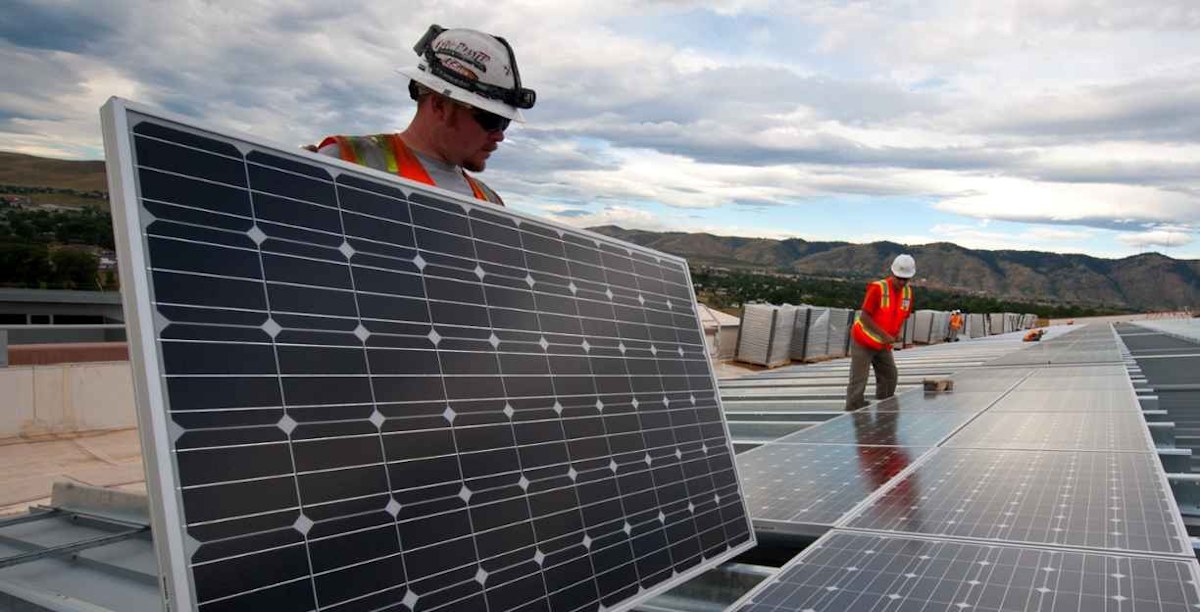 Leslie: The next two questions are about the role of the international financial system in tackling climate change… Can you explain what the 5th IPCC Report means when it says that we need to:
Redirect savings from speculative and precautionary investments, towards long-term productive low-emission assets and services.
Mainstream climate finance within financial and banking system regulation.
Give access by developing countries to low-risk and low-interest finance through multilateral and national development banks.
What's the gap between current practice and this recommendation?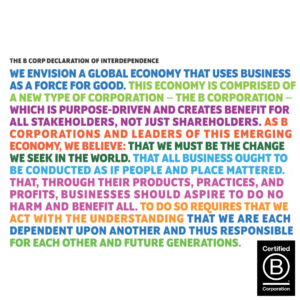 Neil: Triodos is committed to taking a stance to Change Finance by participating actively and visibly in the public debate to influence financial system change. What you quote from the IPCC report outlines the yawning gap between where we are and where we need to be as a financing community.
The first two points are all about the essential economic transition – including the move away from carbon emitting energy production to renewables.
For advanced economies deploying renewable energy resources is affordable, but access to finance (affordable or otherwise) is not universal, hence the need for global players to step in.
All banks need to look at their existing and historic activities and decide what to stop doing as well as what to start. It would help if there was greater transparency throughout the whole banking industry, giving customers a clear picture and a choice of where their money is invested.
Leslie: Can you explain, please, how Triodos carries out the above IPPC recommendations and the one following:
New forms of public-private partnerships with multilateral, sovereign and sub-sovereign guarantees to de-risk climate-friendly investments, support new business models for small-scale enterprises and help households with limited access to capital.
Neil: At Triodos much of our direct loans and investments' finance aims to combat climate change, particularly through finance of the sustainable energy sector. In 2019 alone for example, organisations we financed generated green electricity equivalent to the electricity needs of 0.7 million households worldwide and avoiding 0.9 million tonnes of CO2 emissions. And all our finance aims to integrate environmental concerns, with social, cultural and economic considerations.

Leslie: Can you give examples, please, of how you work creatively and/or your most satisfying projects/experiences in the job?
Neil: I have worked for or with more than 10 different banks in my career. It has not been often that I have been genuinely able to say that I enjoy every day. Being smaller than the big banks presents its own challenges but also enables creativity. If your enterprise is a mission fit and needs funding we will often do what we can to find a way to support you. We have financed so many hugely impactful projects it is hard to pick a favourite, though one that I really like is Emmaus, a charity based in Sheffield that takes damaged furniture to repair and re-use. All of the organisations that we lend to can be found on www.knowwhereyourmoneygoes.co.uk.
Next week I interview embroiderer, book artist and printmaker Annwyn Dean about how she uses antique textiles.
ABOUT LESLIE TATE'S BOOKS:
Love's Register tells the story of romantic love and climate change over four UK generations. Beginning with 'climate children' Joe, Mia and Cass and ending with Hereiti's night sea journey across Oceania, the book's voices take us through family conflicts in the 1920s, the pressures of the 'free-love 60s', open relationships in the feminist 80s/90s and a contemporary late-life love affair. Love's Register is a family saga and a modern psychological novel that explores the way we live now.
Heaven's Rage is a memoir that explores addiction, cross-dressing, bullying and the hidden sides of families, discovering at their core the transformative power of words to rewire the brain and reconnect with life. "A Robin Red breast in a Cage / Puts all Heaven in a Rage" – William Blake. You can read more about/buy Heaven's Rage here.
The Dream Speaks Back, written by Sue Hampton, Cy Henty and Leslie Tate, is a joint autobiography exploring imagination and the adult search for the inner child. The book looks at gender difference, growing up in unusual families and mental health issues. It's also a very funny portrait of working in the arts, full of crazy characters, their ups and downs, and their stories. You can buy a signed copy of The Dream Speaks Back here