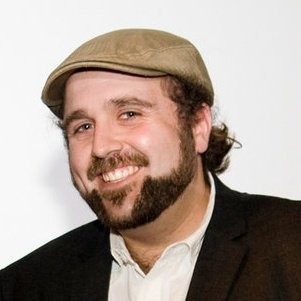 I interviewed Ben Spiller Artistic director of 1623 Theatre Company who are: 'marginalised people working creatively for social justice with you and Shakespeare'.  Ben talks about adapting Shakespeare's works to reflect the experiences of People of Colour, LGBTQIA individuals, people who are disabled as well as people with mental health conditions. Ben's interview 'holds up a mirror' to the remarkable characters Ben works with – and how they challenge negative and restrictive stereotypes.
Leslie: Can you tell us about what you do as Artistic Director of 1623 Theatre Company, please. What have you learned from carrying out this role?
Ben: As artistic director of 1623, I make decisions on what shows we're going to make, who we're going to make them with, and ensure target audiences are part of creative processes. I work closely with the creative producer Jamie Brown and participation coordinator Becky Legg, as well as the board, associate artists and community groups by listening carefully to what's needed and making sure this informs my decision-making. My overall job is to make safe creative spaces for people to think, feel and make freely. There's also fundraising to do, to make shows and workshops possible.
Leslie: You describe yourself as 'Mixed. Queer. They/them.' – what's the personal journey behind those words please?
Ben: I'm mixed because my heritage is British and Lebanese, I'm a member of the LGBTQIA+ community, and my gender is fluid. I've always been these things, but only become more aware of them and accepted them as I've grown older. I came out as queer in my late 30s but always knew deep down. A key moment was experiencing the work of Milk Presents, an LGBTQ-led theatre company who gave me lots of reassurance.
Leslie: 1623 has put on many adaptations of Shakespeare. Can you tell us about a range of productions inspired by social justice for People of Colour and LGBTQIA+, please? What special skills and experience did the people they were built around bring to the productions?
Ben: Othello's Sister is currently in development. It's the brain-child of Black artist Lauren Nicole Whitter, who is the solo performer of the show. Lauren carried out a research and development project to work out the story and how it relates to her own biography. She worked closely with Oliver Alvin-Wilson, a Black artist who has played Othello, and students from Sheffield Hallam University Performance Lab on how her show is a response to Shakespeare's play, and she also worked with a group of Black British women based in Derby to write a poem on what it means to be Black, British and female. Lauren has tried out moments from the show at scratch nights across the UK at venues such as Nottingham Playhouse, New Wolsey Theatre in Ipswich, and The Maypole in Derby. Black director Sam Beckett Jr has come on board as director and they're planning to make the full show together, with a team of Black creatives, later this year.
Queer Lady M was our most recent show that focuses on LGBTQ+ identity. Commissioned by Attenborough Arts Centre, the show was co-created with the youth group of Derbyshire LGBT+ and the LGBT+ society at the University of Leicester. It explores the story of Lady Macbeth as a queer cabaret act before the performer – Shane Gabriel – steps out of role to share their story, and how it relates to Shakespeare's fierce queen. We had just started a national tour before the first national lockdown, so moved it online where you can watch a trailer below with optional captions. All of this work is supported by Arts Council England.
Leslie: What have been the most successful technologies used by 1623 Theatre Company? How can technology in the arts benefit marginalised people?
Ben: In 2012, we made our first online show inspired by Troilus and Cressida. We made it primarily for people who can't get to theatre venues, particularly people who are living with agoraphobia. This was an online diary kept by one of the characters in the play – Pandarus (Cressida's uncle) – who updated his blog daily over a few weeks to tell the story of Troilus and Cressida as a warning against war. This was funded by the Sasakawa Foundation and available to watch to free. It's still online at www.unclepandarus.com. When the pandemic happened, we moved our schools adaptation of Romeo and Juliet online so that Juliet's Nurse became the storyteller through her own Twitter account at www.twitter.com/IsolatedNurse. This was updated daily for 2 weeks with videos, photos, memes, words and emojis and became a learning resource for students and teachers along with an education pack. This was funded by the Martin Harris Centre at the University of Manchester and available to schools for free.
Leslie Can you expand, please, on the importance of the phrase 'What We Feel' to people involved with 1623 Theatre Company. What, if anything, brings together marginalised people?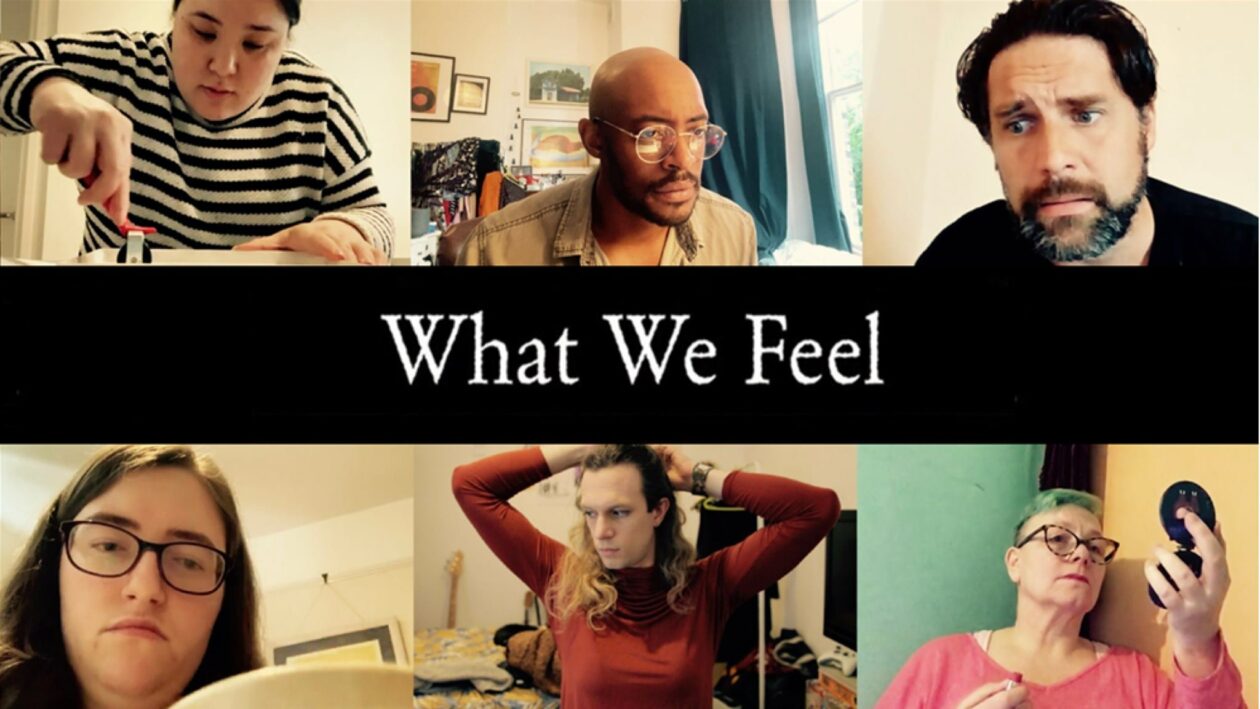 Ben: What We Feel is the title of a miniseries that 1623 produced in the first national lockdown. Conceived and directed by Oliver Alvin-Wilson (who worked with Lauren on developing Othello's Sister), this 4-part drama is now on our YouTube channel as a playlist at www.bit.ly/WhatWeFeelPlaylist. Oliver and I chose this phrase for the title because the series explores emotions and encourages people to talk about their mental health, as well as use creativity to support their wellbeing. The phrase is from King Lear: "the weight of this sad time we must obey – speak what we feel, not what we ought to say." Experiences of marginalisation bring together marginalised people. All of the characters in What We Feel have at least one protected characteristic, and these are shared by the actors who play them. So the actors and characters have experience of being on the outside looking in, moments of isolation, and this is what brings them together – to feel less alone, more connected to other people who have had similar experiences. The actors and characters represent the target audiences of the miniseries – people who are living with mental health issues as a result of being marginalised, isolated and lonely.
Leslie: Tell us about your work with Graeae, and what you've learned from it.
Ben: I've worked on 2 projects with Graeae so far, and these were both online in the first lockdown – a scene from The Winters' Tale with Deaf and disabled artists for the Sam Wanamaker Festival at Shakespeare's Globe, and a new show in response to The Tempest with Deaf and hearing British and Japanese artists. In both projects, I've learned how BSL and English can work alongside each other creatively on zoom (something that I'd learned in person with the DH Ensemble a few years ago), and how to embed access in online work through audio description, BSL and captioning. Most importantly, Graeae has taught me to be brave and bold with my artistic ideas and choices, and to sign up to the social model of disability where people are disabled by society.
Leslie: From your experience, what makes for great theatre?
Ben: People getting together to experience stories that reflect the world we're living in – the challenges, the opportunities, the reasons to get angry and the reasons to celebrate. It has to be as accessible as possible, and have diversity at its heart so it's made with and for people from many backgrounds. Hamlet says theatre should "hold up the mirror to nature," and I agree with him.
Next week I interview willow artist Hazel Godfrey.
ABOUT LESLIE TATE'S BOOKS:
Love's Register tells the story of romantic love and climate change over four UK generations. Beginning with 'climate children' Joe, Mia and Cass and ending with Hereiti's night sea journey across Oceania, the book's voices take us through family conflicts in the 1920s, the pressures of the 'free-love 60s', open relationships in the feminist 80s/90s and a contemporary late-life love affair. Love's Register is a family saga and a modern psychological novel that explores the way we live now.
Heaven's Rage is a memoir that explores addiction, cross-dressing, bullying and the hidden sides of families, discovering at their core the transformative power of words to rewire the brain and reconnect with life. "A Robin Red breast in a Cage / Puts all Heaven in a Rage" – William Blake. You can read more about/buy Heaven's Rage here.
The Dream Speaks Back, written by Sue Hampton, Cy Henty and Leslie Tate, is a joint autobiography exploring imagination and the adult search for the inner child. The book looks at gender difference, growing up in unusual families and mental health issues. It's also a very funny portrait of working in the arts, full of crazy characters, their ups and downs, and their stories. You can buy a signed copy of The Dream Speaks Back here.