I interviewed Frances Wilson, author of The Cross-Eyed Pianist, a leading classical music blog with c20,000 visitors per month. Frances also writes for Hong Kong-based classical music website InterludeHK, has contributed articles on piano playing and teaching to Pianist magazine, and is co-founder/editor of ArtMuseLondon, a site featuring reviews of art and music in London. She returned to the piano seriously after a gap of some 20 years, achieving distinctions in Licentiate and Associate Diplomas in Piano Performance in her late 40s.
Mahan Esfahani, harpsichordist, praised Frances for "providing a perspective on music from the eyes and ears of a real musician" and Peter Donohoe, concert pianist and international juror, has described her as "an important voice in the piano world"
Leslie: Why do you call yourself 'The Cross-Eyed Pianist'?
Frances: I wanted a catchy title for my blog and this seemed a good one, since I am actually cross-eyed – and I play the piano
Leslie: Can you tell the story of what drove you to return to the piano after an absence of 20 years? What were the difficulties? How did you manage the ups and downs of achieving advanced certification in your late 40s?
Francis: A few years before my son was born, my mother bought me a digital piano and suggested I start playing again. I tinkered with it, playing some of the music I'd played in my late teens before I left home to go to university, but then my son was born and for some years my time was taken up with him. When he went to school full-time, I began to play more seriously and found it a wonderful escape from being a mum at home, and it gave me some much-needed "me time". Around the same time, I started going to concerts again and I realised how much I had missed music and especially the piano. So then I began to really throw myself into rediscovering the piano and improving both my technique and artistry. In a way, it wasn't that difficult because a lot of the music I was playing had been well learnt previously and it was gratifying to find how much of it was still "in the fingers" even after such a long absence.
In 2006, I started teaching privately at home, mostly children from my son's primary school, and my private practice quickly grew into a popular studio of more than 25 students. At this point, my husband bought me an acoustic piano which made a big difference to my playing and the kind of advanced repertoire I could tackle. Then, in 2008, I started taking piano lessons myself again, with a master teacher who was professor of piano at one of London's leading conservatories. My main motivation for this was a personal one, to enable me to develop and extend my pianistic abilities and to gain some experience in performance – something I hadn't done since I was at school. After 6 months of fairly intensive work to bring my technique up to scratch, my teacher suggested I work towards a diploma. I was 43 at the time and this felt like a massive, positive endorsement of my abilities from a teacher/mentor whom I really respected. That I then went on to achieve a distinction in this and a higher diploma (also with Distinction) in 2013 was a huge personal achievement and gave me the impetus to continue playing and improving.
In order to manage my teaching work and my family, I was very strict about my practicing when preparing for the diplomas, creating a daily routine and setting myself regular goals. This was interspersed with lessons and practice performances. I also attended masterclasses and courses with other leading pianist-teachers and took some mentoring from a concert pianist. In addition, I did a lot of research on the psychology of performance and observed professional musicians in concerts to gain insights into the practice of performance. In effect, I taught myself to be a performer.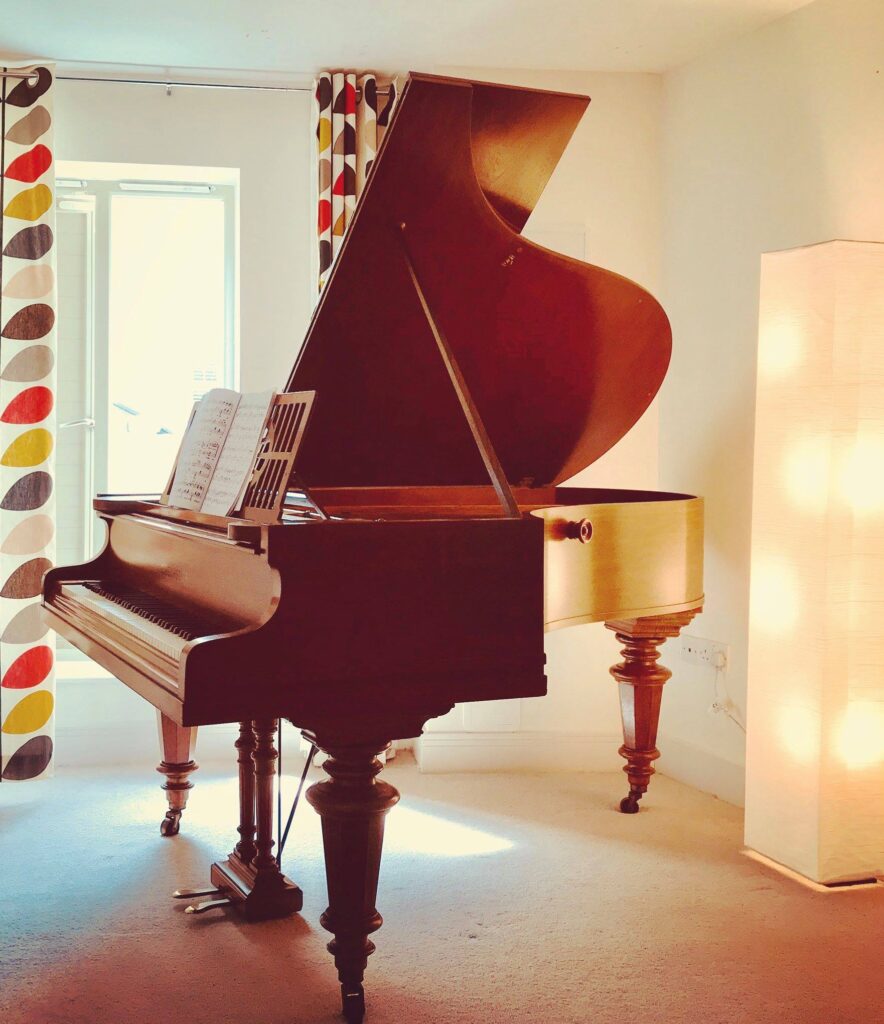 Leslie: Tell us the story of Meet The Artist – how it began, grew and developed. How do you approach interviewing artists, what have been the highlights and successes, and what it has achieved?
Frances: In 2012, when my blog The Cross-Eyed Pianist was 2 years old, I felt it needed some additional content. I came across the Proust Questionnaire in the back of Vanity Fair magazine and decided that this could be a formula for an interview series with musicians. Initially, I interviewed musician friends and colleagues but the series quickly gained attention and soon musicians and their agents/PRs began to contact me to ask to take part.
The interview takes the form of a questionnaire, loosely based on the Proust Questionnaire, and everyone answers the same set of questions (with a few tweaks). I never expected the series to become so popular and I suppose that is the main highlight of it for me, although I feel very privileged to feature some of the "big names" in classical music today, as well as young or emerging artists at the beginning of their professional careers. I suppose what the series has achieved is that it provides a fascinating archive of insights into the world of the classical musician today.
I think audiences and others are very curious about what classical musicians do and I feel the Meet the Artist series gives readers a glimpse "beyond the notes" and the concert stage.
Leslie: What do you know about putting on classical music events that concert audiences might not fully appreciate?
Frances: I think sometimes audiences don't realise the amount of work musicians put in to prepare for concerts and that a 60-minute recital is the result of hours and hours of careful, focussed preparation (for which musicians don't get paid). The large amount of livestream performances which musicians were sharing online during the pandemic has, I think, given audiences a better appreciation of what musicians do. Also all the other behind the scenes activities, such as marketing, publicity, venue management, admin etc.
Leslie: Could you flesh out, please, your statement that you are "…sympathetic to the needs of musicians, the processes involved in concert preparation, and audience engagement and retention"?
Frances: I feel that because I have undergone high-level musical training myself, albeit in my 40s, in addition to my many conversations and interviews with musicians, and friendship with professional musicians, I have an understanding of what makes musicians tick. While they largely want to be regarded as "normal people", they need lots of time to be left alone to practice etc., and so as a publicist, I try not to overload clients with requests for information, material etc. As a keen concert-goer myself, I have also spent a lot of time observing and thinking about how others present concerts, which has given me some insight into ways to attract and retain audiences, from simple things like special offers or friends' schemes to adding value to concerts through, for example, pre- or post-concert talks/events and opportunities to create a greater connection between audience and musician.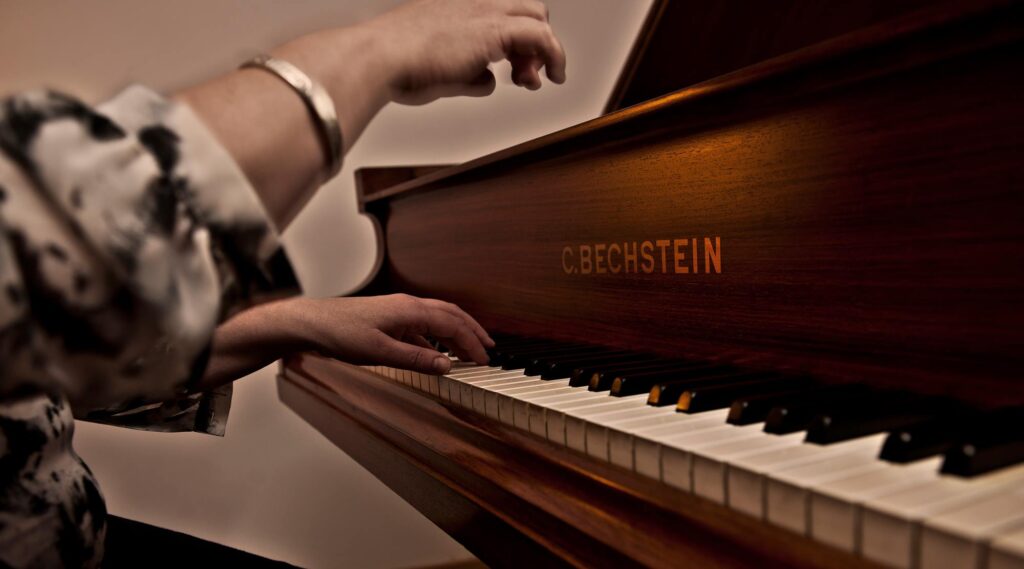 Leslie: Can you tell us, as co-founder/editor of ArtMuseLondon, about the standout contemporary arts events you've covered? Why them?
Frances: I co-founded ArtMuseLondon with a friend as a place where we could write what we wanted to about art exhibitions in London, without having to conform to an editorial house style. From the outset, the mission of the site was to write about the art (and later music) that interested us, rather than feeling we should "review everything". In recent years, stand out events for me have been Philip Glass's opera 'Akhnaten' at English National Opera. I saw the original production in the 1980s and it was wonderful to revisit this opera in a new, highly original and imaginative production. The Bridget Riley exhibition at London's Hayward Gallery was another highlight, in particular to be able to see Riley's working sketches as well as finished work. But perhaps the most compelling recent arts event I have covered was British pianist Steven Osborne's performance of Olivier Messiaen's Vingt Regards – a profound, moving and ultimately uplifting experience.
Leslie: You appeared on BBC Radio 3's Music Matters to discuss the role of music criticism today and the effect of the internet on music journalism and writing. Can you describe what's happening, in your view, in these two areas?
Frances: At the time I appeared on the programme, there seemed to be an "us and them" attitude between professional music journalists and bloggers or independent writers, which I think stemmed from a certain anxiety on the part of journalists that bloggers might be encroaching on their patch. Now it seems we are all able to coexist quite happily and between us make a useful and lively contribution to the conversation. At a time when many mainstream newspapers and journals are cutting back on their arts coverage, bloggers can fill in the gaps, often offering long-form articles or an alternative point of view. The ease of access to articles and reviews offered by the internet means the reader/concert-goer is not short of material to read these days, and I believe that level and breadth of choice is a very good thing.
Leslie: What have been your most joyful, uplifting and surprising experiences working in the community with musicians?
Frances: I love classical music and my writing, teaching and latterly PR work has enabled me to really indulge that love, while also helping (I hope!) others to come to enjoy and appreciate the artform. I think the most uplifting experience is when people come out of a concert (I'm concert manager for a lunchtime concert series) and you see how much the music has moved or thrilled them, or allowed them to escape from the everyday, at least for an hour or so. I really love that. Perhaps the most surprising thing for me personally is the fact that everything I do now, and my reputation, stems from my blog. I never expected it and never looked for it, yet it has given me huge fulfilment in both my working and my social life, connecting me with many wonderful musicians, fellow writers, audience members, music lovers and more.
Next week I I interview musician, songwriter and poet Katie Whitehouse who is the founder of music management and promotion agency From The Whitehouse, and Company of Song which runs retreats and workshops for songwriters.
ABOUT LESLIE TATE'S BOOKS:
Love's Register tells the story of romantic love and climate change over four UK generations. Beginning with 'climate children' Joe, Mia and Cass and ending with Hereiti's night sea journey across Oceania, the book's voices take us through family conflicts in the 1920s, the pressures of the 'free-love 60s', open relationships in the feminist 80s/90s and a contemporary late-life love affair. Love's Register is a family saga and a modern psychological novel that explores the way we live now.
Heaven's Rage is a memoir that explores addiction, cross-dressing, bullying and the hidden sides of families, discovering at their core the transformative power of words to rewire the brain and reconnect with life. "A Robin Red breast in a Cage / Puts all Heaven in a Rage" – William Blake. You can read more about/buy Heaven's Rage here.
The Dream Speaks Back, written by Sue Hampton, Cy Henty and Leslie Tate, is a joint autobiography exploring imagination and the adult search for the inner child. The book looks at gender difference, growing up in unusual families and mental health issues. It's also a very funny portrait of working in the arts, full of crazy characters, their ups and downs, and their stories. You can buy a signed copy of The Dream Speaks Back here