'I felt the solidity of my adult life compared to the transparency of childhood. It was as if I'd glimpsed myself as another person in another time and place.'
Have you ever taken the nostalgia trip to where you used to live?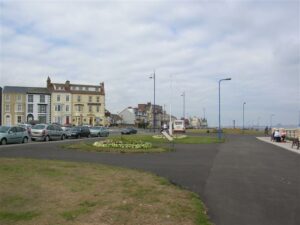 Maybe to your old house, a school, a street or a childhood play space? Even if you haven't, you've probably thought about it. So what's it like? And what does it tell us, if anything, about ourselves? I imagined it would bring back memories and plug me in more directly to childhood. I also hoped it would tell me more about myself and start me off writing. But the experience wasn't quite what I'd expected.
My return to my first home in North London made realise how much I had changed. Suddenly the house, which had seemed like a castle, was an average semi-D with a short front garden and a narrow side alley. Instead of looking up at the concrete front steps I faced it on the level. It was measured, suburban and unremarkable. My memories contained scenes of adventure climbing fences and imaginary escapes over roofs and chimney pots. Certainly, being there was emotional in a quiet way, but there wasn't the drama and magic I'd remembered. I was surprised that I'd lived in this ordinary place and found it so grand and exciting. I felt the solidity of my adult life compared to the transparency of childhood. It was as if I'd glimpsed myself as another person in another time and place.
While I was there I retraced the walk I took to school. The route was marked by cinema-like images of the overgrown waste land with its hidden stalkers, the clinic where the nurse counted slowly with a needle in my arm and the small boys behind me shouting abuse. Painful memories which I can see as I write. Of course the route looked different but the new-build and the fences couldn't change the memories. The past remains inside us, in tight fists of feeling. It's a picture I find myself painting when, like now, I select from all those memories and take a point of view. What we choose to remember and how we shape it is who we are.
My next trip was to my old school in Northumberland. Again it was the painful memories which stood out: the cross-country run with snow on the ground, the bullying, the boredom, the note-taking and tests. The school was the same – grey slate and blackened stone with muddy playing fields – but what it brought to mind was how much I'd wanted out. Behind the ordinary façade I could still feel the kick in the shins, the punch on the neck and the rubber-tube beating by my Maths teacher. The trip didn't change things because those memories are fixed inside, like blown-up photos taken at the scene of a crime. But instead of being victim, I was the inspector checking through the evidence, able to see myself at a distance.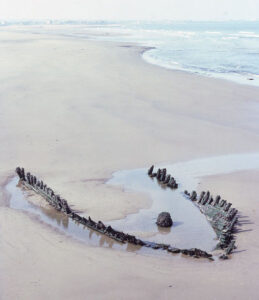 The last trip was to the seaside town where my grandparents lived. The memories here were of watching ten-foot waves breaking on concrete and all-day games playing on the beach. The adult eye saw an empty town with boarded-up amusements and abandoned buildings. But standing on the front I felt again that ridiculous, straining desire to escape. It's what's called the oceanic feeling . In trying to be a poet I trained myself to look at the clouds, reciting Wordsworth and working on my sense of aloneness. Perhaps I'd understood that spiritual elevation, like anything else, can be increased through training. But being there again made me think that my boyhood afflatus wasn't so silly after all. Without it I couldn't have that feeling of oneness with nature or know that what we call the 'poetic' may begin from being forced. The boy I'd connected with hadn't really changed, but now I accepted him.
As an author, returning to childhood seems to me now like proofing your own work. You've been over it so often you know what's coming. So mostly what you see is what you think happened. But every so often something jumps out, you get a fresh perspective and the story changes. And, of course, the place called Longsands in my novel Purple owes a lot to my wild-child walks on the beach…
ABOUT LESLIE TATE'S BOOKS:
Heaven's Rage is a memoir and a collection of lyrical essays. In brief: 'Heaven's Rage is an imaginative autobiography. Reporting on feelings people don't usually own up to, Leslie Tate explores addiction, cross-dressing and the hidden sides of families. Writing lyrically, he brings together stories of bullying, childhood dreams, thwarted creativity and late-life illness, discovering at their core the transformative power of words to rewire the brain and reconnect with life. "A Robin Red breast in a Cage / Puts all Heaven in a Rage" – William Blake. You can read more about/buy Heaven's Rage here.
Purple is a coming-of-age novel, a portrait of modern love and a family saga. Set in the North of England, it follows the story of shy ingénue Matthew Lavender living through the wildness of the 60s and his grandmother Mary, born into a traditional working-class family. Both are innocents who have to learn more about long-term love and commitment, earning their independence through a series of revealing and closely-observed relationships. Purple is the first part of the Lavender Blues trilogy. You can read more about/buy Purple

here

.
Blue tells the story of Richard and Vanessa Lavender, who join a 90s feminist collective sharing childcare, political activism and open relationships. Boosted by their 'wider network' they take secondary partners, throw parties and observe the dance of relationships amongst their friends. But finding a balance between power and restraint, and handling shared love, proves difficult… Blue is the second part of the Lavender Blues trilogy. You can read more about/buy Blue

here

.