'I felt the solidity of my adult life compared to the transparency of childhood. It was as if I'd glimpsed myself as another person in another time and place.'
Have you ever taken the nostalgia trip to where you used to live?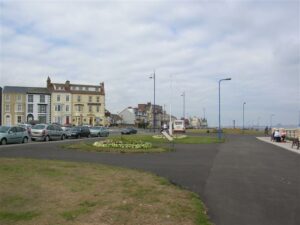 Maybe to your old house, a school, a street or a childhood play space? Even if you haven't, you've probably thought about it. So what's it like? And what does it tell us, if anything, about ourselves? I imagined it would bring back memories and plug me in more directly to childhood. I also hoped it would tell me more about myself and start me off writing. But the experience wasn't quite what I'd expected.
My return to my first home in North London made realise how much I had changed. Suddenly the house, which had seemed like a castle, was an average semi-D with a short front garden and a narrow side alley. Instead of looking up at the concrete front steps I faced it on the level. It was measured, suburban and unremarkable. My memories contained scenes of adventure climbing fences and imaginary escapes over roofs and chimney pots. Certainly, being there was emotional in a quiet way, but there wasn't the drama and magic I'd remembered. I was surprised that I'd lived in this ordinary place and found it so grand and exciting. I felt the solidity of my adult life compared to the transparency of childhood. It was as if I'd glimpsed myself as another person in another time and place.
While I was there I retraced the walk I took to school. The route was marked by cinema-like images of the overgrown waste land with its hidden stalkers, the clinic where the nurse counted slowly with a needle in my arm and the small boys behind me shouting abuse. Painful memories which I can see as I write. Of course the route looked different but the new-build and the fences couldn't change the memories. The past remains inside us, in tight fists of feeling. It's a picture I find myself painting when, like now, I select from all those memories and take a point of view. What we choose to remember and how we shape it is who we are.
My next trip was to my old school in Northumberland. Again it was the painful memories which stood out: the cross-country run with snow on the ground, the bullying, the boredom, the note-taking and tests. The school was the same – grey slate and blackened stone with muddy playing fields – but what it brought to mind was how much I'd wanted out. Behind the ordinary façade I could still feel the kick in the shins, the punch on the neck and the rubber-tube beating by my Maths teacher. The trip didn't change things because those memories are fixed inside, like blown-up photos taken at the scene of a crime. But instead of being victim, I was the inspector checking through the evidence, able to see myself at a distance.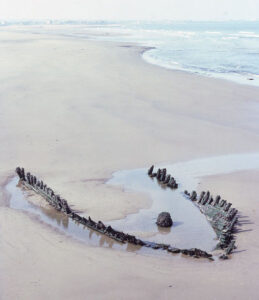 The last trip was to the seaside town where my grandparents lived. The memories here were of watching ten-foot waves breaking on concrete and all-day games playing on the beach. The adult eye saw an empty town with boarded-up amusements and abandoned buildings. But standing on the front I felt again that ridiculous, straining desire to escape. It's what's called the oceanic feeling . In trying to be a poet I trained myself to look at the clouds, reciting Wordsworth and working on my sense of aloneness. Perhaps I'd understood that spiritual elevation, like anything else, can be increased through training. But being there again made me think that my boyhood afflatus wasn't so silly after all. Without it I couldn't have that feeling of oneness with nature or know that what we call the 'poetic' may begin from being forced. The boy I'd connected with hadn't really changed, but now I accepted him.
As an author, returning to childhood seems to me now like proofing your own work. You've been over it so often you know what's coming. So mostly what you see is what you think happened. But every so often something jumps out, you get a fresh perspective and the story changes. And, of course, the place called Longsands in my novel Purple owes a lot to my wild-child walks on the beach…
ABOUT LESLIE TATE'S BOOKS:
Love's Register tells the story of romantic love and climate change over four UK generations. Beginning with 'climate children' Joe, Mia and Cass and ending with Hereiti's night sea journey across Oceania, the book's voices take us through family conflicts in the 1920s, the pressures of the 'free-love 60s', open relationships in the feminist 80s/90s and a contemporary late-life love affair. Love's Register is a family saga and a modern psychological novel that explores the way we live now.
Heaven's Rage is a memoir that explores addiction, cross-dressing, bullying and the hidden sides of families, discovering at their core the transformative power of words to rewire the brain and reconnect with life. "A Robin Red breast in a Cage / Puts all Heaven in a Rage" – William Blake. You can read more about/buy Heaven's Rage here.
The Dream Speaks Back, written by Sue Hampton, Cy Henty and Leslie Tate, is a joint autobiography exploring imagination and the adult search for the inner child. The book looks at gender difference, growing up in unusual families and mental health issues. It's also a very funny portrait of working in the arts, full of crazy characters, their ups and downs, and their stories. You can buy a signed copy of The Dream Speaks Back here