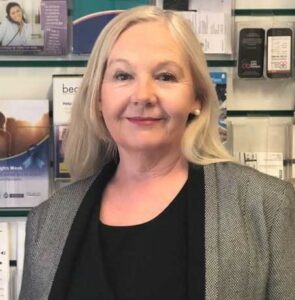 I interviewed Fiona Miller, the new CEO of Watford Women's Centre, about its history, what happens at the centre and the upcoming celebrations of the centre's 30th anniversary.
Leslie: When did the centre start and what have been the main developments since then?
Fiona: Watford Women's Centre (WWC) was set up in 1989 by a radical feminist consciousness-raising group who were part of the feminist peace movement at the time that had links to the longest feminist protest in British history: Greenham Common. Their political activity in the community was focused on women's rights and particularly women who were victims of sexual and physical abuse as an outcome of patriarchal power relations. They set out to ensure that women's concerns and voices were heard in local decision-making, and campaigned to establish the first ever Women's Centre in Watford.
In 1989, with the support of some influential allies in the then Labour-led council, they secured a portacabin situated in the grounds of St Mary's Church at Watford High Street. This was a major victory for women of the town and soon attracted a diverse group of women to claim and use the space.
The consciousness-raising group turned their attention to other equality issues at this point and the running of the centre was assumed by a women's collective made up of various political views and values. The council continued their support and provided a permanent home down an alley adjacent to the Palace Theatre. From there and with continued political support from Watford Council, they moved to a large and well-equipped space in Charter Place (Now INTU) and began their heyday, celebrating and supporting women through advice, training, advocacy and support groups.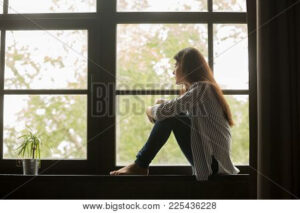 The big transition came when council grant funding was withdrawn, and the building was reclaimed for redevelopment. This was happening to many small charities at the time as local authorities were forced to review their priorities as a result of massive cuts to funding.
What changed:
WWC did find a new home in Market Street, but in the transition, they also lost some of their heartfelt values…
1. Charges had to be introduced for services. Low cost, but charges, nevertheless. Up to this point around 2015, all services to women had been free.
2. The centre had to find funding elsewhere. So they entered into commissioning relationships with the local authority that required them to deliver services to men as well as women.
3. They lost the space that allowed them to provide social spaces for women that were vitally important in their recovery.
Leslie: Can you describe in a nutshell the services you run today, please.
Fiona: Today we provide: advocacy and support for women experiencing domestic violence, counselling and therapies, education and training, careers advice, free legal advice, an arts and crafts group and a discussion group. We are also running a project called WHAT WOMEN WANT, to consult with women around what types of activities they would like to see at WWC
Leslie: What have been the most joyful and moving events that have happened at WWC?
Fiona: I think that joyful occasions are usually when women come together to celebrate each other. We have many events such as International Women's Day, Learner celebration events and we also come together to join the Million Women Rise Protest that takes place each year in London, taking our banner along and shouting slogans such as 'Riot not Diet' which always makes us laugh. But triumphs we have many. Women who have offered their stories for the Oral History booklet that will be available at our Heritage Event, speak of how the centre has 'saved their lives' they talk about feeling 'safe' in the centre or the centre as a sanctuary. For women experiencing domestic abuse feeling safe is so important to their recovery. Safe from violence, but also safe to disclose their experiences and seek help. We have many women who, with our support are able to find their worth and go on to live independent and healthy lives. One woman told us when she walked in the door of the women's centre it was the first time she
had felt safe in 9 years.
Leslie: What's the significance of the word Plus in the title of your organisation, please?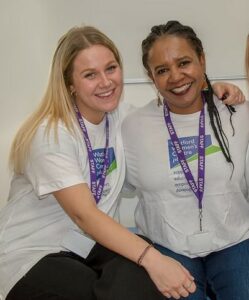 Fiona: The significance of the word Plus is related to the need to seek alternative sources of funding to sustain the women's centre. When the centre had to seek funding through commissioning with Herts County Council, the requirements for securing that funding included delivery of services to men. As a result, the trustees debated if it could still be called a women's centre. To denote that the centre now provided some services to men, they added the word Plus. It is important to note, though, that at our centre men are not allowed anywhere in the building other than reception and a basement training room. We also still provide women-only services, which are domestic abuse support and counselling.
In the last few months, I have reconsidered the relevance of the word Plus and what this actually means to people who don't know what the centre does. I believe the centre is fundamentally a women's space and consequently we have redesigned our logo and removed the word Plus from our name.
Leslie: How are people trained who work at the centre? What's the difference (if any) between paid postholders and volunteers?
Fiona: In Charter Place WWC was supported by 40 volunteers a week. They were crucial to the development and delivery of services and created their own support and collective networks that made the centre a vibrant and rich experience. Today the centre in Market Street still attracts many volunteers (women only) who support administration, teaching, marketing and reception. An important aspect of our commitment to empowering women is the way in which the centre attracts and supports volunteers, building them up, encouraging them to gain skills, qualifications and experience and then employing them when paid roles come up. All of our managers started their careers as volunteers with the centre and nearly all of our support staff also started as volunteers with the centre.
Paid staff do definitely not work at the centre for financial reward. Funding is always tight and if you didn't have a complete passion for the cause, I don't think you could sustain the energy that is required to provide services to women with minimum resource. I think the fact that many of our paid staff came to the centre for support themselves in the first instance gives them that impetus to want to give back. They see the value of what we do because they have needed help as some point in their lives and WWC gave them that help.
Leslie: What have you learned about yourself from working as CEO of Watford Women's Centre?
Fiona: The Women's Centre has been providing services to other women in the community for 30 Years!! It is in fact their 30th Anniversary this year and we will be celebrating this with a Heritage Event on the 28th June at Watford Grammar School for Girls. As a new CEO, I feel a tremendous sense of responsibility to ensure that the centre is able to continue its amazing work into the future. When I read and hear the stories of women who have really been in the worst place you can imagine, and through our support carved out whole new futures for themselves, I am truly humbled. The value of this service should never be underestimated. We never direct or coerce a women to take a particular course of action, we simply offer them a safe and supportive space where they can choose from a range of services depending on their needs at that moment. They don't need to worry if they are eligible for the service, or feel that they can only engage with us for a time limited period. Many women take time to build trust and confidence in their own abilities to make change, and we allow them as much time as they need. Providing holistic services, which is what we do, is about letting women find their own pathway to recovery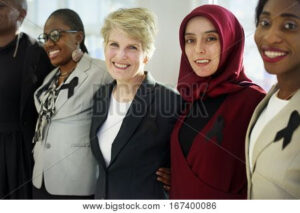 The other thing I have learned is that women's services have been decimated. We are the only women's centre left in the whole of Hertfordshire with scores of centres closing or under severe financial pressure over the last decade. Local government is under massive pressure to make cuts to core services, so not surprisingly, grants for charities are extremely difficult to secure. I do need to mention, though, he amazing support that we receive from Peter Taylor, Watford's Mayor. He is super active on the Women's Centre's behalf and constantly linking us up to different organisations who may be able to work with us around fundraising or donations.
Despite all the wonderful work the centre has done over the past 30 years, it is our domestic abuse service that is in danger of disappearing due to lack of funding. We need at least £20,000 per year to continue to provide free DA services to women.
For me, I want to return to those very early principles. Women empowering women, allowing those voices to be heard through our advocacy and campaigning with them and on behalf of them.
A fantastic way to really understand and get a sense of the history of the Women's Centre is to come along to our Heritage Event on Friday, 28 June,18:00-20:00 at Watford Grammar School for Girls, Lady's Close Watford WD18 0AE. We will have an exhibition charting this history, women sharing their stories of abuse and recovery, unveiling of commemorative art and some great opportunities to network.
                  On Monday campaigning busker Zoe Wren talks about RECORDING, BUSKING AND WINNING PRIZES.
ABOUT LESLIE TATE'S BOOKS:
Love's Register tells the story of romantic love and climate change over four UK generations. Beginning with 'climate children' Joe, Mia and Cass and ending with Hereiti's night sea journey across Oceania, the book's voices take us through family conflicts in the 1920s, the pressures of the 'free-love 60s', open relationships in the feminist 80s/90s and a contemporary late-life love affair. Love's Register is a family saga and a modern psychological novel that explores the way we live now.
Heaven's Rage is a memoir that explores addiction, cross-dressing, bullying and the hidden sides of families, discovering at their core the transformative power of words to rewire the brain and reconnect with life. "A Robin Red breast in a Cage / Puts all Heaven in a Rage" – William Blake. You can read more about/buy Heaven's Rage here.
The Dream Speaks Back, written by Sue Hampton, Cy Henty and Leslie Tate, is a joint autobiography exploring imagination and the adult search for the inner child. The book looks at gender difference, growing up in unusual families and mental health issues. It's also a very funny portrait of working in the arts, full of crazy characters, their ups and downs, and their stories. You can buy a signed copy of The Dream Speaks Back here